-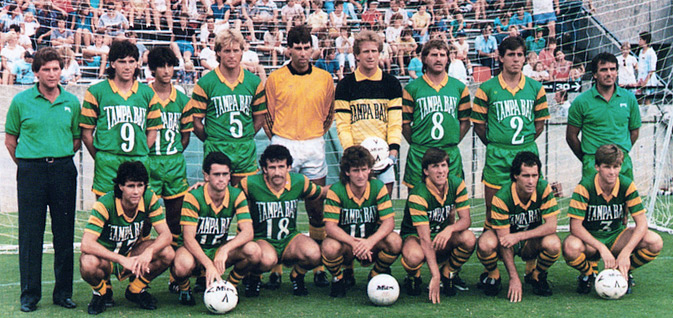 ___________________________________

- Flashback Five Years: Chairman Briatore Speaking on long-term planning and Patience (and Iain Dowie's Job Safe!)


- Birthday for Vesatile as an Egg Ned Zelic


- Ex-QPRs at Stoke, Talking


- D J Campbell Joins Blackburn


- Latest International Rankings


Telegraph
Joey Barton's agent takes the blame for midfielder's late arrival at training with Queens Park Rangers
Willie McKay, the agent of Joey Barton, has accepted the blame after his player returned to pre-season training two days after Queens Park Rangers expected him back.
Harry Redknapp, the QPR manager, claimed that Barton had been sent "the same information as every other player" to report on Monday but he did not return until Wednesday.
Barton wrote on Twitter that "I am brilliant at a lot of things but telepathy isn't one" and McKay later told Telegraph Sport that it had been a misunderstanding.
"It's my fault – I told Joey that it was Wednesday," he said. "There is no way he would want to report late for pre-season."
Barton has enjoyed a successful past year on loan at Marseille and is hoping that a permanent deal can be agreed.
His last match for QPR was when he was sent off at Manchester City on the final day of the 2011-12 season but he still has two years remaining on his contract.
Barton is on a contract worth around £70,000 a week at QPR and Redknapp believes that the 30-year-old wants to be compensated if he does join Marseille.
"He wants to go to Marseille and he did very well there last year, but he's got two years left of his deal here," said Redknapp.
"I think he's looking for the club to give him a payday here and then he'll go. I don't know how it's all going to end.
"He was sent the same information as every other player – that was to report for training on Monday."
Barton said that he had enjoyed his double training session at QPR on Wednesday and wrote that he was "surprised" by his own level of fitness. "Still a machine," he said on Twitter.
With Barton's future still uncertain, Redknapp has made an ambitious move to add Scott Parker, who he signed for Tottenham, to his central midfield.
Although it is thought that Tottenham would accept an offer of around £2  million, there would be doubts over whether Parker would want to drop down into the Championship, especially as he is still in contention for the England squad ahead of next summer's World Cup.
Redknapp also admitted that he would evaluate his own future if he does not take QPR straight back to the Premier League.
"If we don't make it I really won't be happy with what I've done and will have to look at what I do in the future," he said.
"For my own satisfaction, I have really got to get them up this year, that's where I'm at. I think we have a big chance
Telegraph
Paul Warburton/Fulham Chronicle
Wantaway QPR stars putting in the work
CLINT Hill reckons QPR players eyeing the exit have been going flat out in the first week of training.
The stalwart defender is celebrating an extension to his contract after invoking a clause that got him an extra year after playing 23 games in a doomed Premier League campaign.
But the squad has been putting in the effort on the training pitch, and the 34-year-old reckons those on their way have every reason to put on a sweat.
He explained: "Some players have already left and there'll probably be a few more.
"But the attitude from the first day has been brilliant, and the lads that do leave will want to be fit – they don't want to turn up at a new club and they're not ready."
The futures of Jose Bosingwa, Loic Remy, Joey Barton, Hogan Ephraim, Junior Hoilett, Stephane Mbia and Julio Cesar are in doubt, with most if not all, expected to start the season at new clubs.
QPR Official Site
DERRY: STILL PLENTY TO OFFER
Midfielder keen to play his part …
I still feel I can play a role for the club"
SHAUN Derry is determined to put the disappointment of a lack of games last season behind him by playing a pivotal role for the R's this term.
The 35 year-old midfielder has become somewhat of a cult figure amongst Rangers fans since his arrival from Crystal Palace in the summer of 2010. His combative performances as the club stormed to promotion glory in his first campaign left a lasting impression on the supporters.
And he added to his reputation in our first season back in the top flight as he played a crucial role in our successful fight against relegation.
Last year, however, he only made 11 starts as the R's slipped out of the top flight. Now he wants to win back his place in the side and remind everyone what he can do. Not that Rangers fans who sing his name loudly have forgotten.
"I've not forgotten either," he told

www.qpr.co.uk

. "I still feel I can play a role for the club. People might look at my age but I'd like to think they will judge me on what I bring to the football field and how fit I am. I have always prided myself on being one of the fittest at the club and I feel that I am in that same situation again."
Pre-season got underway on Monday and it seems there has been no hiding place as the squad have been worked into the ground since their return.
"So far it's been back to the old-school type of pre-season training, a blast from the past definitely," Derry said.
"Football has changed dramatically in the time I've been in the game but I still think there's a place for old-style running, making sure everyone hits those lines, looking to see who's next to you, putting in the same hard work and hard graft that you are.
"Perhaps I'm a glutton for punishment but I've been enjoying it!"
The looks on the faces of the players as they come off at the end of another double session is proof enough of the demands being placed on them. And while it might be painful, Derry says it's what they want.
"There are times in the past where, with the greatest respect, I've felt the pre-season training has not been sufficient," he said. "But I can't say that's the case this season. We're all coming off with a real sweat-on after each session and we're going home feeling tired, just like you should do during pre-season."
And preparations for the new campaign have been boosted this week with the arrival of Steve McClaren as a coach to assist R's boss Harry Redknapp and his backroom team.
"He comes here with a fantastic pedigree," Derry said following McClaren's first day at Harlington on Wednesday. "You don't become the England manager for no reason and you don't become Sir Alex Ferguson's assistant for no reason.
"He comes with a bag load of experience and I'm looking forward to working with him."
And experience is something Derry knows all about. With 12 seasons of Championship football under his belt, he has a fair idea of what Rangers will face over the next ten months.
"I know what a slog lies ahead of us, but I also know what an enjoyable season it can be," he said. "When the games come so thick and fast, you spend a lot of time in each other's pockets so clearly the atmosphere within the club has got to be right.
"You spend so much time together training, on the bus, on the train, games Saturday, Tuesday. It's a completely different league to the Premier League."
And with the new campaign less than a month away, Derry's focus is clear.
"I just want to play football," he said. "Last season, as far as watching games was concerned, I hated every minute of it. But as far as playing in them, I loved every minute.
"I remember only too well what happened here two years ago when we won promotion and had a fantastic season. Hopefully we can replicate that."
-
QPR's Keith Rutter - Bushman Photo Archives
- Warnock Linked to Leicester Job (not currently vacant)
Stoke Official Site: The former Welsh international midfielder has moved to the Britannia Stadium from Queens Park Rangers where he had been responsible for helping the Club achieve EPPP Category 2 status as their Head of Coaching.
While he will focus on the development of the Club's young players within the Academy set-up, Hodges also benefits from the fact that he has worked alongside manager Mark Hughes and other members of his backroom team in previous roles with Wales, Blackburn Rovers, Manchester City, Fulham and QPR.
Academy Manager Dave Wright commented: "The most important thing from our point of view is that Glyn has been such an influential figure in the development of QPR's Academy in gaining Category 2 status.
"He is a vastly experienced coach with an outstanding reputation, so I am sure he will be an excellent addition to our team...." Stoke