-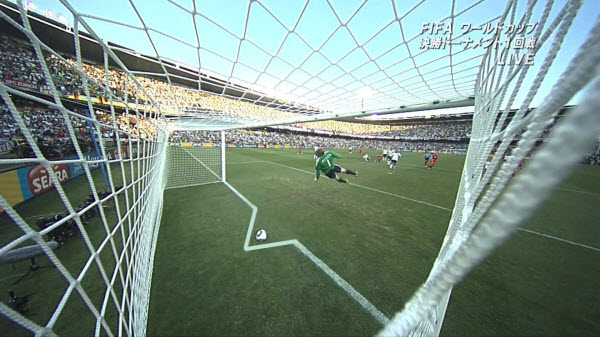 (
Photo from World Cup Blog
)
-
-
-
Moving on from the World Cup! QPR Players Return to Work Later This Week...Some Players possibly arriving AND Presumably some also departing
-
-
For QPR and Football Updates throughout the day also check the QPR Report Messageboard/quasi-blog. Join in the various discussions or just read!
.......
QPR REPORT Available on TWITTER!
-
QPR's Pre-Season Calendar
-
QPR's Complete 2010/2011 Fixtures
____________________________________________________________________________________
-
Young England Stars to Watch (Including Raheem Sterling)
-
"Social Network Sites(inc Becoming More Popular"
-
Ex-QPR Hero Dennis Bailey: His Work Today
-
Video: Loftus Road Stadium Tour
-
On This Day Four Years Ago, Gary Waddock Officially Appointed QPR Manager...On This Day Three Years Ago, Youth Team Coach, Joe Gallen Axed
-
Sousa, Dowie and Adams linked to soon-to-be Vacant Leicester Job
-
An International Youth Tournament: (Don't think QPR taking Part)
-
Preston North End: Need for Sound Financial Management
-
Ex-QPR Youth Goalie Liam O'BrienPortsmouth News - O'Brien pulled out of England duty 27 June 2010 By Neil Allen
- Liam O'Brien has been pulled out of England Under-19 duty in a
bid to solve Pompey's goalkeeping crisis.
- The 18-year-old was scheduled to fly out to France next month as part of Noel Blake's squad for the European Championship finals.
- That would have left Steve Cotterill without a single keeper on his books for the pre-season programme.
- It has prompted the Blues to request O'Brien – who has one cap to his name - is not included after all.
- Instead, the former QPR starlet will return to training on Thursday and is likely to start the first pre-season friendly against Havant & Waterlooville on Saturday, July 10.
- Cotterill said: 'We have not got a goalkeeper so I'm afraid it's something we have had to do.
- 'As it stands, we are desperately short of keepers in the squad and we don't know the situation with David James.
- 'We could be given dispensation by the Football League to sign another one even though there is an embargo.
- 'But at the moment we need somebody in goal so Liam will not be going off with England next month.
- 'We are grateful to the FA for understanding our predicament.'
- Another option for Cotterill is Jon Stewart, who was at Fratton Park until the end of the 2008/09 campaign.
- The former Weymouth keeper turned down a contract that summer to achieve his ambition of playing abroad.
- Yet he returned at the tail-end of last season to play in the reserves for two games as a traillist.
- Since then, Stewart, who is highly regarded by goalkeeping coach Dave Coles, has been offered a permanent deal – before Cotterill became manager.
Portsmouth News
Ex-QPR Richard Pacquette
-
Argus - Borough boost their firepower - Monday 28th June 2010 - Steve Hollis
- Eastbourne Borough have made their fourth signing of the summer with the arrival of striker Richard Pacquette.
- The former Worthing forward has joined from York City where he scored two goals in 14 appearances last season.
- Pacquette started his career with QPR where he made 41 appearances before being released and has also represented Dominica at international level.
- The 27-year-old joins Rikki Banks, Matt Langston and Steve Brinkhurst in making the switch to Priory Lane this summer and replaces striker Liam Enver-Marum who was released at the end of last season and has since joined Crawley.
Argus
-
Year Flashback: The QPR Accounts Officially Released. Various Interesting Snippets
-
"On This Day"...Two Years Ago: Emannuelle Ledesma Joins QPR...Three Years Ago: Danny Nardiello Joins QPR
-
Three Years Ago - Warren Neil Stays on at QPR and Simon Skinner Joins Waddock as Coach...Waddock Expresses Optimism about the Coming Season
-
Ex-QPR Martin Allen re Coaching Kids in South Africa
-
Video of the Work of the QPR Community Trust
-
Ex-QPR Trialist, Danny Cipriani Moving from Rugby to Football?
-
Ex-QPR Chairman Kevin McGrath appointed as an Ambassador for the Commonwealth Youth Programme
-
News About Other QPR Sites
-
Worst strips Ever?
-
Championship Betting Odds
-
QPR Connections to Other Clubs/Other Countries