-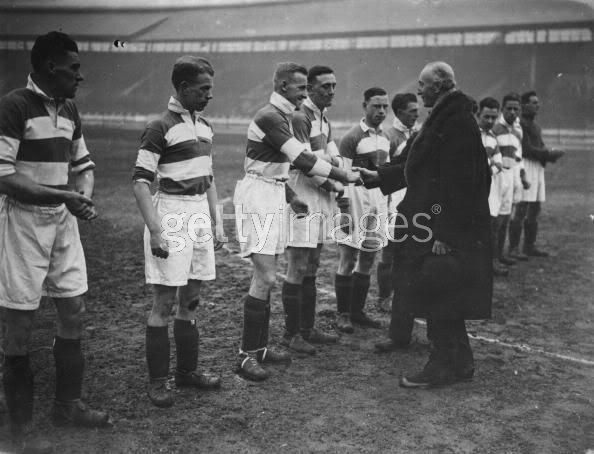 -
-
For QPR and Football Updates throughout the day also check the QPR Report Messageboard/quasi-blog. Join in the various discussions or just read!
.......
QPR REPORT Available on TWITTER!
-
QPR's Pre-Season Calendar
-
QPR's Complete 2010/2011 Fixtures
____________________________________________________________________________________
-
The Football League's 2010-2011 Charity Partner is Marie Curie Cancer Care. (Last year the official Partner was Help for Heroes)Football League Supporters Survey
--
FANS CALL FOR TECHNOLOGY
- Fans of Football League clubs have called on the football authorities to introduce technological assistance for referees in the largest supporter consultation in domestic sport.
-
The Football League Supporters Survey 2010
, which records the views of more than 36,000 fans from across the world's original league football competition, reveals that 87% of those polled would favour the use of technology to assist referees with their decisions.
- However, there is continued debate over what form that assistance should take with 39% believing it should be used 'wherever possible', 27% on decisions 'inside the penalty box only' and 21% on 'goal line decisions only'.
An overwhelming majority of supporters (88%) would also like to see technology used by the football authorities in order to take retrospective disciplinary action against players in instances where video replays show they have 'dived' to win free-kicks and penalties.
Asked to identify what The Football League's main priority should be, nearly half of the sample (45%) pinpointed 'ensuring the long term financial survival of its 72 member clubs' as being key. This was followed by 'ensuring fair competition between its member clubs' (18%) and 'developing young football talent for the future' (13%).
With the above in mind, the 2010 Survey also reveals that 56% of supporters would support the use of restrictions on player salaries or the numbers of players clubs can sign.
Fans also took the opportunity to have their say on one of the game's age-old debates and narrowly plumped for 'entertaining football' over 'winning' as the most important part of the matchday experience.
In launching the report, Football League Chairman, Greg Clarke, said: "Once again, fans have taken the opportunity in their thousands to tell us what they think about The Football League, their clubs and the matches they watch. We value their input greatly and will use it to continue moving our clubs and competitions forward.
"In previous seasons we have given FIFA the opportunity to trial the use of technology in our competitions and that offer remains on the table".

The Football League Supporters Survey 2010 was conducted in December 2009/January 2010, with a total of 36,822 supporters taking part
. The results also reveal that:
THE FOOTBALL LEAGUE:
• 55% of fans believe that The Football League does a good job compared to 11% who feel that it does not.
FAN ENGAGEMENT:
• Two thirds of supporters (65%) were under the age of eleven when they first watched their club.
• The main reasons why people chose their club were 'locality' (65%) and 'parental influence' (45%).
FAMILY FOOTBALL:
• 71% of supporters believe that Football League matches provide good family entertainment.
• 79% of supporters feel that football is an important part of their family's life.
• 47% of supporters are aware of The Football League's 'Enjoy the Match' campaign, which aims to curb bad language and abusive behaviour in family areas of grounds.
TICKETING:
• On average, fans watched 17 home matches and 6 away matches per season.
• 93% of season ticket holders believe their season ticket offers value for money.
• 70% on non-season ticket holders believe match tickets offer value for money.
• 27% of fans buy their matchday ticket online compared to 17% two years ago, with 61% now expressing an interest in online, print-at-home tickets.
MATCHDAY EXPERIENCE:
• On a scale 1 to 10 fans identified the following as being the most important elements of the matchday experience:
o Entertaining football (8.6)
o Atmosphere (8.5)
o Clear sightlines (8.5)
o Safety (8.2)
o Winning (8.2)
YOUTH DEVELOPMENT:
• 75% of supporters believe that their club's track record in develop its own young players to first team level is good or very good.
CUSTOMER SERVICE:
• Asked whether they felt valued by their club, supporters gave clubs an average mark of 6.3 on a ten-point scale. The club whose fans feel most valued are Exeter City (8.1) and Huddersfield Town (7.8).
REFEREEING:
• 57% of supporters believe that the standard of refereeing in The Football League is average or above.
SPONSORSHIP:
• 87% of supporters were able to enter the name of their club's shirt sponsor unprompted.
• One in three fans indicated that the association of a brand with their club will actually change their consumer behaviour by making them more likely to buy the products in question over other competing products.
COMMUNITY:
• 96% of supporters believed it was important that their club played a role in its local community.
Football League
SEE ALSO
:-
The Complete Football League Survey of Football Fans' Views
-
Sousa Favourite for Leicester Job?
-
How Reading Treat a Departing Loyal Club Servant
-
Four Year Flashback: Waddock and Paladini at New Manager Press Conference
-
Five Year Flashback: Chairman Bill Power and CEO Mark Devlin re Ticket Prices, etc
-
Five Years Ago Today: QPR Trying for Andre Flo
-
Championship Betting Odds
-
QPR Connections to Other Clubs/Other Countries