-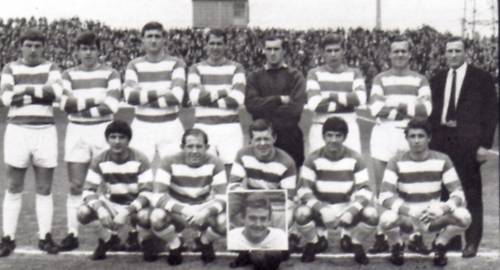 -
-
For QPR and Football Updates and perspectives throughout the day, visit the QPR Report Messageboard. All QPR and football perspective welcome...Also Follow: QPR REPORT ON TWITTER
____________________________________________________________________________________
-
-
FA Cup 3rd Round Draw: QPR at Blackburn, Jan 8...Past Blackburn-QPR Games (and Video)
-
Updated: Football Championship Champions Odds!
-
Just Missed: The Soccer Convention in Rio De Janeiro
QPR's Unbeaten Record Ends at Hull! (Flashback!)
Daily Mail - Hull of a coincidence for QPR
-Queens Park Rangers, 2-1 victors over Cardiff and Championship leaders by five points, are just one match shy of matching the club record of 20 league matches unbeaten. That was achieved across the 1971-72 and 1972-73 seasons and ended with a 4-1 thumping at Hull City. Their tilt at history this Saturday takes them to, you guessed it, Hull.
Daily Mail
-
Another QPR Record to aim for: Least League Defeats in a Season
-
41 Years Ago: Bolton 6 QPR 4
-
Congratulations to Zesh Rehman: At Number 10 Downing Steet
-
Five Year Flashback: Q&A With QPR Chairman Gianni Paladini
-
Twenty-One Years Ago: Don Howe Appointed QPR Manager. VIDEOS of Howe's first two games (Away Win at Crystal Palace. Home Win against Chelsea!)
-
Caliendo on Dunga for Coaching Job
-
USA Women Defeat Italy to Reach World Cup Finals
QPR VS CARDIFF
-
VIDEO HIGHLIGHTS QPR vs CARDIFF (13 Minutes)
-
Earlier: COMPILATION OF MATCH REPORTS re QPR vs Cardiff
-
Match VideoGuardian/Barney Ronay
Adel Taarabt's guile and craft sink Cardiff and have QPR flying high
• 'We feel hard done by,' says Cardiff's Dave Jones
• Win lifts Queens Park Rangers five points clear
Neil Warnock was of the opinion that no other player on the pitch was capable of scoring the goal with which Queens Park Rangers' Moroccan playmaker Adel Taarabt settled the Championship's match of the season so far, a meeting of the top two at Loftus Road that left Rangers five points clear of Cardiff City and still unbeaten in the league.
This was perhaps a rather pointed remark after a match that featured the three outstanding attacking talents in the division, in Taarabt and Cardiff's own home international duo of Craig Bellamy and Jay Bothroyd. But then a sense of mild personal needle between the two benches – Warnock and Dave Jones disagreed a little cattily over late Cardiff appeals for a penalty – only added to the spectacle in a rousing game that had pretty much everything, including some fine passing football and the bonus of both teams pressing for a win when a draw might have been settled for.
"We feel hard done by," Jones said after a match that was topped and tailed by periods of slickly constructed Cardiff pressure, in between which Rangers hustled more effectively in midfield and asserted themselves through a combination of set-piece expertise and Taarabt's rarefied, drifting presence on the ball.
The prime target of Jones's ire was the referee, Kevin Friend, who waved play on in the 85th minute after Bothroyd had seemed to be tripped by Matthew Connolly. He might have directed at least some of his frustration at Bothroyd himself, whose uneven performance demonstrated both why he has been recently picked for England and why reservations remain.
The best of Bothroyd was lovely to watch: his perfectly weighted pass to play Bellamy in for the opening goal after 13 minutes following Kaspars Gorkss unfortunate slip (Gorkss would have his revenge, heading the equaliser five minutes later); the sprint from halfway that forced Paddy Kenny into a brave save; and the control and jink that drew the penalty-that-might-have-been. In between Bothroyd often swaggered listlessly. At one point he engaged in an extended finger-jabbing argument with Chris Burke over a misplaced lay-off.
Perhaps he might yet learn something from Bellamy, who worked extremely hard and constantly troubled the Rangers backline, or indeed from Taarabt, who can be scattergun in the application of his undoubted vision and fine touch but who was never discouraged by misplaced passes or faltering dribbles, constantly sought the ball and was rewarded on 68 minutes when he bundled through Lee Naylor's attempted tackle on the left, jinked inside and out and finished thrillingly.
Rangers rely heavily on Taarabt for craft but they are playing with great spirit and are defensively very solid. After Saturday they already look, if not exactly unbeatable, then perhaps something close to unassailable.
http://www.guardian.co.uk/football/2010/nov/29/qpr-cardiff-city-championship
STAR/MATT BUTLER
QPR 2 - CARDIFF 1 - MAGICAL AD CAN DRIVE US ALL MAD
ABOVE: Adel Taarabat celebrates his goal He can be infuriating and mesmerising at the same time. But it's fun when you are playing with talents like that QPR striker Tommy Smith on his team mate Adel Taarabat
QPR striker Tommy Smith reckons Adel Taarabt would have never got near the first team if he was English.
Taarabt scored the winner against Cardiff to send the Hoops five points clear of the Bluebirds at the top of the Championship.
But Smith claims the "infuriating" side of the Moroccan's game would have nipped his career in the bud before it started.
For every killer pass Taarabt puts through, he tries one trick too many or has a shot when it would be better to lay off to a team-mate.
And Smith said: "He can be infuriating and mesmerising at the same time. But it's fun when you are playing with talents like that.
"It's different for English players growing up, especially when I was younger.
"You couldn't get away with not working.
"You know you've got to work for the team first, otherwise you'd never get anywhere near the first team.
"I think nowadays, particularly in Europe, it is all about football and the talent that you have rather than your physique or speed.
"That's the difference. If he wants to play in England and get on he's got to work on that side of his game, which he has done."
Craig Bellamy fired Cardiff in front before Kaspars Gorkss nodded home Smith's cross for Rangers' 18th-minute equaliser.
Taarabt won it by curling a stunning left-foot shot into the top corner after fooling Mark Hudson with an outrageous dummy.
But Bluebirds boss Dave Jones was left furious that referee Kevin Friend failed to spot a trip on Jay Bothroyd in the dying minutes.
And he admits his promotion chasers may take time to get over the loss.
Jones said: "They'll take a few days to get it out of their systems and we just feel a little bit hard done by, but I don't know what you do.
"This was an opportunity to go top. We didn't take it.
"Should we have come away with something? Yes, but we didn't.
"They just earned that little bit of luck where it didn't fall for us. But after the goal went in, we dominated it – that's when you need the break."
http://www.dailystar.co.uk/football/view....ive-us-all-mad/
The Sun - By MIKE DONOVAN
TOMMY SMITH confessed he sometimes wants to tear out team-mate Adel Taarabt's hair.
But the QPR winger is dazzled by the Moroccan who must also have impressed two other mavericks, Rangers legends Stan Bowles and Rodney Marsh, in the stands.
Taarabt netted the winner that put the Championship leaders five points ahead of second-placed Cardiff after Smith had laid on the leveller.
Smith was brought up on the blood, sweat and tears of the English game in the cold climate of Hemel Hempstead.
But Taarabt developed his mercurial skills on the sun-drenched Cote d'Azur in the South of France after leaving his native desert land as a baby. He was dubbed the new Zinedine Zidane.
Smith, 30, said: "It's different for English players growing up, especially when I was younger. You couldn't get away with not working.
"You had to work for the team first, otherwise you would never get anywhere.
"Nowadays, particularly in Europe, it is all about football and the talent rather than physique or speed.
"If Adel wants to play in England and get on, he's got to work on that side of his game. He has done and is getting better at it. He can be infuriating but mesmerising at the same time.
"It's fun playing with a talent like that. But you have to let the frustrations you feel sometimes go and just let him play his own game as he can produce goals and create chances out of nothing.
"He's been outstanding for the last two or three weeks after a quiet three or four. That shows the great attitude he is beginning to get and what a great player he is once he gets going."
The Moroccan's go-it-alone ways frustrated Spurs' Harry Redknapp who off-loaded him to Rangers this season.
Taarabt, 21, admitted: "I have started to understand I have to play for the team to step to the next level.
"People are maybe surprised by how I try to defend because in the past I did not do this. But when you have a manager like Neil Warnock you can't not do it for him. He's changed my life."
Kaspars Gorkss' 100th QPR game was one to remember. He slipped to allow Craig Bellamy to put Cardiff ahead and headed the equaliser from Smith's cross before Taarabt's ninth of the season had Warnock cheering.
But Cardiff boss Dave Jones had a warning for Rangers, who could equal a club record of 20 league games without defeat at Hull on Saturday.
He said: "They're on a run but the fear factor will step in for them when they think they're going to lose one."
Jones may face an FA rap for slamming referee Kevin Friend over a penalty claim when Jay Bothroyd appeared to be tripped by Matthew Connolly.
He said: "It was clear cut. How do you correct it? Maybe technology. I'm just angry because it is a big game and a big call. My next question would be: 'Is it too big for him'.
"The referee asked me whether I was questioning his integrity - I was questioning his decision."
SUN STAR MAN
ADEL TAARABT (QPR). A danger every time he got the ball
http://www.thesun.co.uk/sol/homepage/spo....l#ixzz16ecmiowC
MIRROR/Ann Gripper
Adel Taarabt produced another moment of magic to clinch this top-of-the-table clash – and Tommy Smith has warned there is more to come from QPR's superstar.
City had taken a 13th-minute lead through Craig Bellamy, soon cancelled out by Kaspars Gorkss' headed equaliser.
But it was Moroccan Taarabt who once again netted the winner, getting the better of a block tackle before jinking into the box and firing an ­unstoppable shot high into the roof of the net.
It was his ninth of the season, further proof Neil Warnock's nurturing approach to the flair midfielder is paying off.
And the 21-year-old's talent means his team-mates, too, are willing to put up with things they might not normally tolerate from a lesser player.
Striker Smith said: "He can be ­infuriating but mesmerising at the same time.
"It's fun but when you are playing with talents like that you've got to allow the ­frustrations sometimes and just let him play his own game, because he can produce goals and create chances out of nothing.
"The last two or three weeks he's been outstanding. It shows what a great attitude he's getting and what a great player he is once he gets going.
"Today, again, he was fantastic with a great goal."
This was a clash that lived up to its billing as QPR and Cardiff both showed why they are the promotion pacesetters.
Rangers, now unbeaten in 19, played a possession game, while Cardiff looked to break quickly.
And when Gorkss slipped, Jay Bothroyd released Craig Bellamy, who finished through Paddy Kenny's legs.
But the visiting supporters were silenced just five minutes later, Gorkss connecting with Smith's cross to level.
Then Taarabt teased Seyi Olofinjana, brushing past him and flashing a shot wide of the right post. But the Cardiff midfielder soon got one back in the personal battle, teaming up with Peter ­Whittingham to ­dispossess him then release Bothroyd who was denied by Kenny.
Jamie Mackie brought a flying save from Cardiff keeper Tom Heaton as the Hoops ratcheted up the pressure.
And there was nothing Heaton could do on 78 minutes when Taarabt took his chance.
Cardiff refused to be beaten though and were left fuming when Matt Connolly appeared to foul Bothroyd in the box. But referee Kevin Friend failed to point to the spot.
Defeat leaves City five points behind Rangers, but Smith believes they're still good enough for promotion.
He added: "Cardiff are a great team. They proved today if you make a mistake against them they've got the players who can punish you right away.
"That's Premier League class and they've got that running throughout their team. They are going to be right up there at the end of the season."
http://www.mirrorfootball.co.uk/news/QPR....icle639661.html
Terry Phillips, South Wales Echo - We deserved something from game insists Tom Heaton
ADEL Taarabt's shot for the Queens Park Rangers winning goal took a deflection which lifted the ball out of goalkeeper Tom Heaton's reach.
It was a tremendous strike by Moroccan international Taarabt, who strode past left-back Lee Naylor, albeit with a fortunate ricochet out of the challenge, and fired home with a left-foot strike which flew across Heaton and into the top far corner.
That proved the winner and Heaton said: "It was a terrific strike, but the shot took a bit of a deflection."
Heaton, though, took some of the blame for QPR's first goal when Kaspars Gorkss headed in to make it 1-1.
"It was a poor goal kick from me and that led to the attack," said Heaton, now firmly established as Cardiff City number one ahead of Scottish international David Marshall. "We should have defended better as a unit before that goal – and I include myself in that.
"Overall, though, we feel slightly unlucky not to come away with a point. It was a tight game and we had chances.
"Jay Bothroyd insists he was fouled and should have had a penalty. Sometimes those things go against you. It's the same with that deflection off Taarabt's shot for the goal. It wasn't our day.
"We went to Loftus Road believing we could win and it didn't happen. But we go again when Preston North End come to Cardiff City Stadium on Saturday.
"People talk about our poor record over November, but we can't worry about that. QPR away was our final game in November anyway.
"We play Preston next in December and we have to earn the points. On a different day we might have come away with something from Queens Park Rangers. We felt we deserved something."
www.walesonline.co.uk/footballnation/cardiff-city-fc/2010/11/29/we-deserved-something-from-game-insists-tom-heaton-9 1466-27732493/#ixzz16eZssXzq
Terry Phillips, South Wales Echo
Bothroyd fury with ref after penalty is not given at Rangers
JAY Bothroyd was furious with referee Kevin Friend after Cardiff City's 2-1 defeat at Queens Park Rangers.
The big Bluebirds striker and top scorer with 15 goals made his feelings known about the penalty that wasn't given with some hard-hitting messages on Twitter.
"The referee said it wasn't a penalty, but even Clint Hill and Matt Connolly, the guy who brought me down, said it was," said Bothroyd. "Yet nobody can say anything?"
England international Bothroyd insisted there were two 'stonewall' penalties not given.
Certainly, television replays backed up Bothroyd's view of the incident when Connolly brought him down inside the penalty area.
Bothroyd also believes Cardiff City should have had a penalty when Craig Bellamy was pulled back and bundled over, but that was far less clear cut than the first.
It is difficult to see how neither referee Friend or his assistant on that side saw the foul. Bothroyd went down heavily and sat on the grass in front of Cardiff City fans at that end with his arms in the air appealing for a spot kick – backed up by team-mates and the travelling Bluebirds faithful, almost 2,500 strong, who roared out their feeling that it was a penalty.
Friend also waved aside two strong appeals from QPR for penalties, but the most clear cut was the foul on Bothroyd.
The City man said: "I've gone through in the penalty area and the guy has left his leg out.
"He didn't get the ball and took me down. Yet the referee didn't give a penalty.
"Then Craig Bellamy ran through. He was in the box and their guy pulled him by his shirt – everyone can see the big V from the back of his shirt. Once again he didn't give it and it's inconsistent. He's a Premiership referee as well.
"I don't understand why referees are untouchable. For me if you make a mistake you hold your hands up and say I made a mistake. I don't understand why referees can't do that.
"He waved me away saying it was never a penalty. I'm going through to score a goal, he's brought me down. I don't understand. Why would I go down if it's not a penalty."
Championship leaders QPR hit back from a goal down after Bellamy scored to take the points thanks to goals from Kaspars Gorkss and Adel Taarabt.
The Bluebirds have now managed only one win in their last five league matches, but drove away from Loftus Road after the game feeling they had been robbed of at least a point.
"It was a very even game," said Bothroyd.
"But we lost and I think it was down to the decisions that weren't given to us. It was nasty. I don't understand why if players make bad challenges during a game we hold our hands up and say it was a bad challenge but when a referee makes a bad decision you can't talk to them.
"I don't understand that and I don't think it's fair. There was two stonewall penalties
http://www.walesonline.co.uk/footballnat..../#ixzz16eaiitK8
Dave Jones left fuming at referee's decision
by Steve Tucker, Western Mail
CARDIFF CITY boss Dave Jones was left fuming after his side were not awarded a penalty in their defeat to QPR.
With minutes left of the 2-1 defeat at Loftus Road, striker Jay Bothroyd looked to have been tripped in the area by Hoops' defender Matthew Connolly.
But referee Kevin Friend waved away the frantic appeals by the Bluebirds players and left their manger far from happy after the final whistle.
"I'm a bit frustrated and a bit angry. I don't think there's much in the game and when the decision needed to be called the referee didn't make it," said Jones.
"If he misses it, his linesman can't miss it. That's the difference between us coming away with something and not.
"18,000 people in the stadium today knew it was a penalty – the officials may analyse it tomorrow, but it doesn't mean two hoots because we're not going to get it back.
"We just have to lick our wounds and get going again.
"I asked the fourth official because we're told if the referee misses it then they can give it.
"And the fourth official tells me, and rightly so, that the referee said no penalty and that he had a good view.
"I don't know what he was looking at – whatever view he's got ain't from the view I've got.
"Sometimes during the season you'll get your luck and during the season hopefully we'll earn more luck than bad decisions.
"I'm just angry because it's a big game and a big call.
"My next question would be: 'Is it too big for him?'
"There's a fine line between coming away with something and in such a tight game, a big game, you need the person in the middle to make the right calls. You can't miss the big call in games as tight as that."
In an entertaining game Neil Warnock's Rangers edged proceedings thanks to a second-half winner from Adel Taarabt to preserve their unbeaten run in the league this season.
"They're on a good run," Jones added
http://www.walesonline.co.uk/footballnat....91466-27733354/
Cardiff City lose out to QPR at Loftus Road
Nov 29 2010 by Delme Parfitt, Western Mail
IT was billed as a classic and it almost lived up to it.
If you are one of those who like their football from the old school, you would have appreciated two teams going at each other like rabid dogs, fervent supporters so close they are seemingly on the pitch, floodlights illuminating the chill and the heady scent of Bovril in the air then west London on Saturday was the place to be.
From the very first whistle, Dave Jones' Bluebirds and Neil Warnock's Rangers made their intentions clear with the sort of confidence only swapping top spot in the Championship for weeks on end can engender.
There was commitment and passion, there was skill, even some magic, and there were mistakes and controversy too.
There was even comic Bill Bailey tweeting about the bird-life on offer at Loftus Road if the full-throttle action on the pitch wasn't enough for you, which it should have been.
So, all in all. a very satisfying encounter only marred from a Bluebirds' perspective by the result.
It would be glib to suggest the man who grabbed the winner to send the Londoners five points clear of Cardiff at the top was the difference between the two sides, but Adel Taarabt was a fascinating proposition throughout.
The Moroccan magician cast a spell at times over the Bluebirds. A fantastic runner with the ball at his feet and with the ability to ghost past opponents, he is the best player this correspondent has seen in the Championship all season.
Indeed, it is quite hard to understand how the midfielder failed to make the grade at Tottenham. It's all down to attitude apparently, but when playing like this Taarabt could boot my dog in the backside every morning and I'd still play him.
His winner, like much of the game, owed equal measure to error and brilliance.
On 68 minutes. Taarabt broke a Lee Naylor tackle and spirited into the box. The enormity of Naylor's mistake was put into perspective by a seasoned QPR watcher sat next to me who observed: "Blimey, that's the first tackle Taarabt has won all season."
But when faced with a glimmer of goal the rest from Taarabt was pure class. A sexy shimmy and cocky step-over as he passed it into the top corner with Cardiff goalkeeper Tom Heaton mesmerised.
Warnock's QPR are a class act throughout. mind. Jamie Mackie is another real handful and. for all its creative parts, QPR is also a side forged in the image of its pugnacious boss too.
Cardiff effectively matched their hosts in most departments, although if Taarabt shone some of the Bluebirds' 'star' names perhaps failed to quite step up to the plate again.
You would still want more from Craig Bellamy, for example. A player who covered every inch of the pitch, but whose pedigree keeps telling me he should be grabbing Championship games a bit more by the scruff of the neck.
That said, it was his neatly-timed run which gave Cardiff the perfect start.
On 13 minutes, one-time Cardiff target Kaspars Gorkss slipped and Jay Bothroyd was allowed to feed Bellamy.
One-on-one with Paddy Kenny in the home goal, it wasn't the most convincing finish from the Bluebirds skipper, but all that mattered was that it hit the back of the net.
That Cardiff held that lead for no longer than five minutes is down to what most people will agree is their most problematic department – central defence.
Jones himself seems less than thrilled with his options, fiddling again, with Gabor Gyepes dropped to the bench now and Darcy Blake freed up to return to the heart of defence.
It was classic second-phase defending which did for Cardiff on 18 minutes. The Bluebirds thought they had cleared the danger when a Gorkss knock-down found the invisible man, but when Tommy Smith hoisted it back into the mix Gorkss was still there to head home.
It was bad defending yet again with Gorkss virtually unmolested as he rose.
It led to much finger-pointing and accusation in the Bluebirds' defence and probably to Jones making another memo to himself not to forget to look for further centre-half options if given the chance in the January sales.
It was a shame in many ways, but the Bluebirds paid from some below-par showings, particularly in midfield where youngster Danny Drinkwater is surely not fit and Peter Whittingham, the player who the term 'mercurial' was coined for, presents his least satisfying aspects.
To be fair though, Cardiff stuck to their task and went for it right to the death despite a hugely inconsequential half hour from Jason Koumas.
Jones left the arrival of Michael Chopra too late, though, and then, for some reason, took off Chris Burke, who was at least providing a threat.
Chopra looked as if he wasn't sure what his role was by the end, but I suppose his main instruction was: 'Put the ball in the net'.
And Cardiff had almost done it, with Burke, before his withdrawal, seeing a shot take a deflection and bounce off the fortunate Kenny's head to safety with the Rangers' keeper clueless as to how he had saved it.
Then 10 minutes from the end that controversy we were promised arrived.
Bothroyd seemed to edge the ball past Matthew Connolly before the QPR defender stuck out a leg and Bothroyd hit the deck.
It looked about as clear-cut a penalty as you are going to see, even for someone perched at the back of the main stand, so how referee Kevin Friend didn't give it from just yards away remains a mystery.
It was a decision which quite rightly left the Cardiff players and Jones furious.
But the Bluebirds can take heart from the fact they are not going to face a side of the calibre of Rangers every week, indeed the seemingly much easier prospect of Preston North End at home is their next outing.
With black November behind them now, a month which has inflicted three defeats on Cardiff, they still lie in second and, even in defeat, should take positives from the role they played in this scintillating encounter
www.walesonline.co.uk/footballnat..../#ixzz16ebNBTJ8
-
Leon Jeanne Joins Bath City
-
Chris Wright Sells Chrysalis
-
Nice Burnley Site Profiles of Ex-QPR Players Who Played for Burnley including Dave Thomas and Leighton James
-
Donate to QPR GIRLS ONLINE
Among the Saturday Attendees at Loftus Road!
-
Other Photos From Saturday