-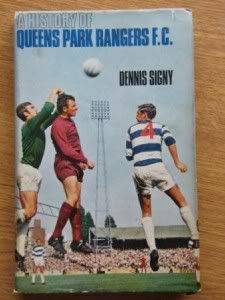 -
-
For QPR and Football Updates throughout the day, visit the ever-growing (and hopefully, always-improving!)QPR Report Messageboard/quasi-blog . All QPR and football perspective welcome. Or simply feel free to read the football-only updates and discussions. Also see: QPR REPORT ON TWITTER
_____________________________________________________________________________________
-
-
Next: Reading: Stats/Previews
-
APPROACHING 1,300 DAYS SINCE QPR's LAST FAN FORUM: April 27, 2007......More Than Six Months Since the Last Club/Fan Meeting
-
Where to Buy Past QPR Documents/Filings
-
Flashback: QPR1st's Report on QPR Holdings 2008 AGM
-
Rowan Vine Returns to QPR - Has yet to be Announced on the regular QPR Official Site in a Statement
-
Five Year Flashback: Barnaby Buy More of QPR
-
Ten Year Flashback: Chris Wright/QPR AGM Report
-
Decade Flashback: Robbie Steiner Talking about His Injury-Forced Retirement
-
Three Year Flashback: Luigi De Canio Wins His First Game
-
A Look at FC United and Liverpool Finances
-
Football Fan Census Questionnaire re Club Programmes
-
Dean Parrett Scores for Plymouth
-
Crystal Palace Selling 2011/2012 Season Tickets
-
Two Year Flashback: Briatore Speaks re QPR "I Know What I'm Doing"
-
QPR AND AMULYA LOAN
-
"QPR's ABC Replacement Loan from Amulya:
-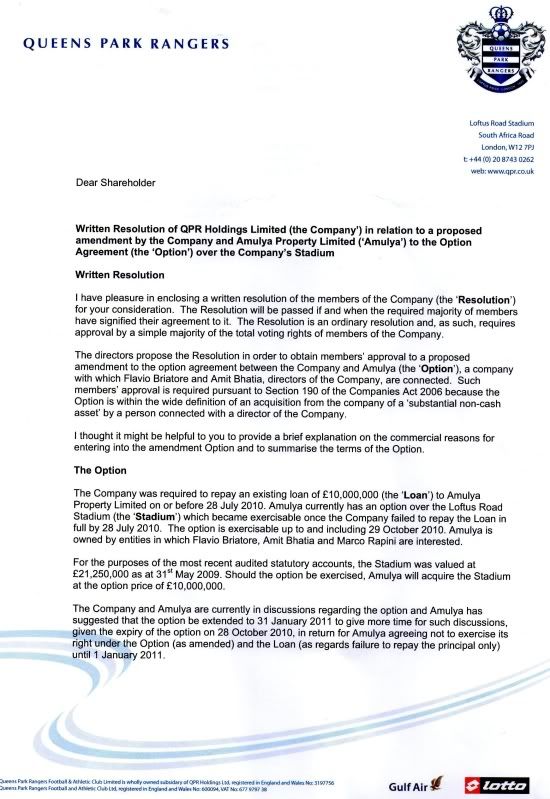 -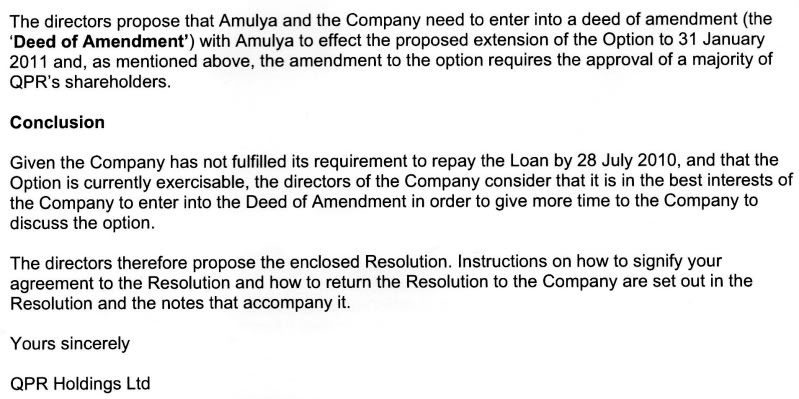 -
[The Shareholders letter (as originally posted by IsleworthRanger on WATRB Site]
[
Note: Marco Rapini either is a QPR Director
]
FLASHBACK - This was the July 2008 Letter to QPR Shareholders:
-
July 28, 2008 "Remembering the ABC Loan"
-
Amit Bhatia Supposedly Talking about big ambitions for QPR
Football League- NPOWER LAUNCH HOME TEAM HEROES
Football League title sponsors npower have launched a new national community initiative, called 'Home Team Heroes'.
Aiming to engage over half a million children over the three year sponsorship deal, npower's Home Team Heroes campaign will inject £2 million into the 72 communities across England and Wales.
And vitally the programme, which will be delivered on a local level by The Football League Trust, allows fans to decide how the money is spent in their area with three options to choose from.
Between now and the end of December 2010, supporters will vote for their preferred community project; a Respect training workshop for 10-year-olds, football skills training for 4 to 6-year-olds or the clean up of a local park or playground.
The public have until Friday 31st December to vote for the scheme they would most like to see implemented in their local community.
"Football League clubs are an integral part of their local communities, demonstrating that football has the power to make a difference to peoples' lives," said Football League Chairman, Greg Clarke.
"Whichever project each community votes for - be it Respect workshops, football training or the improvement of local playgrounds - our clubs will be actively engaging with local children to encourage them to get involved in football."
Fans can vote for their choice via Football League club shops, by a free text to 81000 with the club name and project (Respect, Coaching or Playground), the npower website or via hometeamheroes@npower.com.
The selected projects will then be overseen by the Trust - the charity arm of The Football League - and actioned by each club's community team which already run schemes as part of their commitment to their local areas.
"This scheme is all about giving power to the fans," added Volker Beckers, RWE npower's CEO. "As a new sponsor, we didn't want to come in with a 'one size fits all' approach.
"Instead, we're asking the communities around each club to vote and tell us which option suits them best."
And to demonstrate the impact Home Team Heroes can have, 72 npower volunteers last week set to work on Beggar's Hill in Leeds, transforming the park into a new usable space for the local community.
Sat high above Elland Road, the park was cleared of litter and graffiti and had a football pitch with goals installed, providing a fun environment for local children.
"Most estates in the country would love a facility like this where the kids can come out on the grass and have a run around," said Leeds United defender, Alex Bruce who was at the event on Beggar's Hill. "This is where it all happens, the grassroots and where children learn their trade.
"I remember as a kid I used to go a park like this and kick the ball around and that's where the tools of the trade are learnt.
"The pitch overlooks the stadium so that will give the kids something to work towards. If you work hard and play hard then there is no reason why they can't play there one day.
"I'm sure there will be a few kids from this estate who will enter the Leeds Academy and you never know, one or two might be the stars of the future."
To find out more about Home Team Heroes visit
www.npower.com/hometeamheroes.
Football League
-
Donate to QPR GIRLS ONLINE