-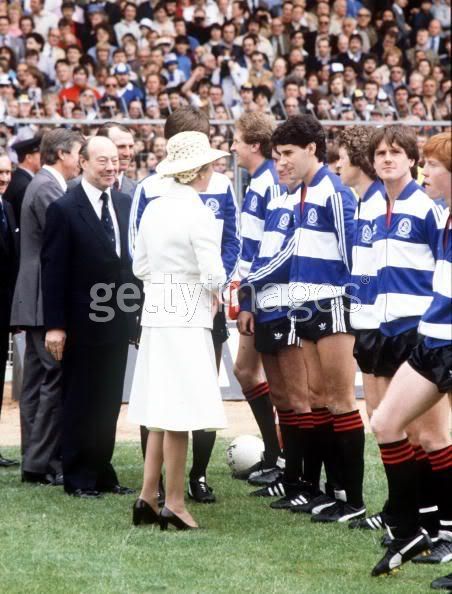 _______________________________________________________________________________
-
- 2012-2013 Season Ticket Prices

QPR Official Site - TOGETHER WE ARE QPR …
After retaining our Barclays Premier League status last weekend, the Club is pleased to confirm that there will be a price freeze on Season Ticket renewals for the 2012/13 campaign.
In addition, there will once again be FREE Season Tickets for Under-8s when accompanied by a full-paying adult.
R's Chairman Tony Fernandes told
www.qpr.co.uk
: "When I first joined this fantastic Club in August, I knew our return to the Premier League would be an adventure - but nothing could prepare me for the rollercoaster ride of last season.
"Retaining our top-flight status is only the beginning. Rest assured that as you continue to support QPR, myself, the other owners and the playing and non-playing staff will work tirelessly to ensure it remains a Club you can be proud of.
"Next season promises to be equally as exciting, yet hopefully not as nail-biting - and we want you to be part of it!
"As a thank you for your tremendous support, I am delighted to confirm that Season Ticket renewal prices will be frozen at the revised 2011/12 prices, which will include free tickets for Under-8s.
"Thank you again and I look forward to seeing you at Loftus Road for the new season!"
-
-
The QPR Squads of 2008-09 (and 2007-2008...and 2006-2007)
BBC - Manchester City 'best value for money' for fans (QPR Placed Bottom!)

Manchester City has won the Premier League title, and is also top of the league of value for fans, according to the ING Direct Value table.

The bank chart compares club season ticket costs with Premier League performance and entertainment value and getting the most points for your pound.

ING places QPR, who just avoided relegation, at the bottom of the table.

Wigan, who had a great escape from relegation, are second best value, and West Bromwich Albion third.

Second bottom was Liverpool, whose eighth place finish in the top flight, Carling Cup triumph, and FA Cup final place were not enough to counteract a high season ticket cost and poor scoring record.

And Wolves found themselves in both the official and value relegation zones.

The value league was compiled by comparing season ticket prices with points earned, and with a bonus for goals scored, deemed to affect fans' enjoyment of the game.

Ticket prices frozen
Just under half of fans felt they received good value for money in the 2011-12 season just ended, and as a result are seriously thinking about whether or not to renew their season ticket for the next campaign.

ING Direct 'Football Value League'

1. Man City
2. Wigan
3. West Brom
4. Man Utd
5. Norwich

However it seems that clubs are listening to their concerns, with more than half of Premiership teams (12 of the 20) freezing or lowering their season ticket prices this year in an attempt to retain fans.

Relegated Blackburn Rovers has the most disgruntled fans - many of whom have staged protests in the past season against Indian owners Venky's and manager Steve Kean - with more than half of ticket holders (56%) saying they will not renew.

Aston Villa, who just dodged relegation and recently sacked manager Alex McLeish, had a third of fans (31%) saying they planned to cancel their tickets.

Two-thirds of supporters (67%) also say that a wage cap for Premier League footballers would be a positive move.

Arsenal captain Robin Van Persie topped the "best value player" poll, followed by Newcastle United striker Demba Ba and Tottenham's Scott Parker.

The report's compilation was overseen by Dr Steve Kelly from the University of Huddersfield, an expert in sports and club finance and structures. QPR
- Also: The 2011 ING Value League
QPR Official Site - HILL OFFERED NEW DEAL

The Club can confirm that Clint Hill, Akos Buzsaky and Radek Cerny have all been offered new contracts at Loftus Road.


Following the news last week that R's gaffer Mark Hughes has handed Jamie Mackie a contract extension to the summer of 2015, www.qpr.co.uk can now confirm that all three players - whose existing deals are due to expire at the end of June - are in negotiations to stay at Loftus Road.

Meanwhile, Kieron Dyer has signed a new one year contract until the summer of 2013.

Elsewhere, Peter Ramage, Danny Gabbidon, Danny Shittu, Fitz Hall, Gary Borrowdale, Lee Cook, Rowan Vine and Patrick Agyemang will all leave the Club when their contracts expire at the end of June.

The Club would like to thank each and every player for their contribution to QPR during their time here and wish them every success for the future.

The Club will be making further announcements with regards to player movement in due course.
http://www.qpr.co.uk/page/NewsDetail/0,,10373~2778621,00.html
QPR Official Site - COOK'S FAREWELL TO FANS

Fans' favourite Lee Cook reserved a special mention for the QPR faithful after hearing that his current contract will not be renewed at Loftus Road.

The Hammersmith-born midfielder was originally signed on loan from Watford in 2002, before then-boss Ian Holloway snapped Cook up on a permanent basis ahead of the 2004/05 campaign.

A move to Fulham followed in 2007 before the 29 year-old returned to W12 just a year later. In total, he made 196 appearances in R's colours, scoring 13 goals.

Speaking exclusively to www.qpr.co.uk, Cook said: "I've had some fantastic years at QPR - especially under Ollie (Ian Holloway). I also had a great season under John Gregory.

"It's a shame to be leaving the Club, but it's in great hands under Tony Fernandes.

"I think QPR will be in the Premier League for many years to come now. There are some exciting tomes ahead for the fans.

"Hopefully they'll see my floating around Loftus Road when I haven't got a game for my future Club!"

He continued: "I got on really well with the fans. I think it helps when they know that you're 'one of them.' I had a couple of good seasons and the fans took to me.

"I also have a lot of family and friends that are QPR supporters and go down there. It's always going to be a Club close to my heart.

"But that's football for you. You move on. Last time I left for Fulham, it wasn't in my hands.

"This time it's completely different. I would have loved to have stayed, but it's just one of those things. I've got to move on now - I just wish QPR all the best."

And Cook's favourite moment from his time at Rangers?

(Winning the Players' and Supporters' Player of the Year in 2007) was probably my favourite memory from my time at QPR," he explained.

"It was a proud moment for me and my family.

"That season started off poorly but when Gregory came in, he gave me a licence.

"To win those awards when the likes of Mark Lazarus and Stan Bowles had played for the Club, it was a big night for the family - I'll always remember that."

Cook spent a large part of last season out on loan at both Leyton Orient and Charlton Athletic.

Now his task is find a Club ahead of the 2012/13 campaign - and the wing wizard added: "I'm still confident that I can play at a decent level.

"I've been training all year and I'm fully fit.

"Hopefully any QPR fans still keeping an eye out will see me playing in the Championship next season." QPR
Ian Cooper - London 24 - QPR chairman: 'I want us to be like Manchester United and Arsenal'

Fernandes vows to give manager Hughes the chance to build a new era at Loftus Road


QPR chairman Tony Fernandes wants to emulate Manchester United and Arsenal by giving manager Mark Hughes the chance to take the club into a 'new era'.

Hughes guided Rangers to Premier League survival on the final day of the season, four months after he was hand-picked by Fernandes as a replacement for Neil Warnock.

Fernandes is determined to bring stability to Loftus Road after years of managerial upheaval, and believes that former Manchester City, Fulham, Blackburn Rovers and Wales boss Hughes is the perfect man to oversee their long-term progress.

And the chairman cited Sir Alex Ferguson and Arsene Wenger, who have been at their clubs for a combined total of more than 40 years, as the example QPR must follow.

"I feel confident that Mark is potentially the man who could take QPR into another era, a stable era, where we become an established Premier League club," Fernandes told London24.com.

"Mark is immensely impressive. He's got a great personality, he's very ambitious, he's down to earth, has his ego in check and he knows his stuff. He was a player in the Premier League for a long time so he has competed at the highest levels. Every club he has been to he has excelled at.

"I want to be a club like Arsenal or Manchester United, who have had the same manager for a long time, and West Ham as well, when John Lyall and Ron Greenwood were there.

"Stability is important. You can't build anything without that. You can't do things if you don't have time. I'm not saying we want to be champions tomorrow, Europe or whatever, but I think the next stage is for us to be a club which will remain in the Premier League for a long time."

Fernandes admitted that sacking Warnock in January after QPR's run of eight games without a win was a difficult decision, but one which was vindicated by Hughes's subsequent success.

"I had hoped that Neil was that person," he added. "It was very painful for me to move Neil out, but I had to do what I did. I had tremendous stick for that but I stood up, and here we are now."

QPR retained their Premier League status despite a 3-2 defeat at Manchester City on the final day, and Fernandes admitted he cast an envious eye around the home of the new champions.

City's Etihad Stadium holds just under 48,000, a facility which Fernandes, who has made the construction of a new ground a priority, believes QPR could match in the coming years.

"I don't think we have quite the resources that they have there, but the size of the stadium, the facilities, there's no reason why we can't do something like that," said Fernandes.

"People might ask how we would fill a 40,000-seater stadium, but I built an airline from a few hundred thousand passengers and now we have £32 million. Build it right, market it right, and people will come. We're in the best city in the world, in the best part of London." London24



Joined: Oct 2008
Gender: Male


Posts: 5,193

Re: Summer Window Thr'd-Hill-/Rhodes/Rob Green


« Reply #142 Yesterday at 9:56pm »

---

Now you're cooking

http://www.telegraph.co.uk/sport/footbal....their-list.html

If Green leaves then West Ham, who secured an immediate return to the Premier League with Saturday's play-off victory over Blackpool, are likely to move for either Blackburn Rovers' Paul Robinson or Bolton's Jussi Jaaskelainen, who have both previously worked with manager Sam Allardyce.
Sunderland are also believed to be interested in Green, who is expected to leave Upton Park but will hold fresh talks with the club over a new deal.
QPR manager Mark Hughes has identified Given as one of his key targets this summer with the likelihood being that Paddy Kenny, his current first-choice goalkeeper, will leave to be reunited at Leeds United with former manager Neil Warnock.
The bond between Hughes and Given is also strong with the manager having signed the 36-year-old Republic of Ireland international for Manchester City from Newcastle United in early 2009. Given was one of several City players angered by Hughes' sacking later that year.
QPR, having narrowly avoided relegation this month, are to undergo a huge rebuilding of the first-team squad this summer. Captain Joey Barton, who faces a lengthy ban for his behaviour in the final Premier League match of the season when he was sent off against City, is likely to be asked to leave the club.

Given signed a five-year contract at Villa, for a fee of £3.5 million, only last summer but with the club uncertain as to who will be the manager next season after a hugely disappointing campaign and with doubts over the ambitions of owner Randy Lerner, QPR are considering making an offer.
Villa are understood to have a four-strong short-list to succeed Alex McLeish, who was sacked after the club only narrowly avoided relegation. It is headed by Ole Gunnar Solksjaer, the coach of Norwegian club Molde, Norwich City's Paul Lambert, Wigan Athletic's Roberto Martinez and Villa reserve team coach Kevin MacDonald, who was interviewed last week.
However, there are deep concerns over the scale of investment planned this summer by Lerner while QPR are pushing ahead with a transfer policy to try to establish themselves in the Premier League and are promising Hughes the funds to compete.
A permanent deal for on-loan midfielder Samba Diakaé is being discussed with new deals having been agreed with Kieron Dyer, who has agreed a one-year extension, Jamie Mackie, Clint Hill, Akos Buzsaky and reserve goalkeeper Radek Cerny. QPR have also released eight out-of-contract players: Patrick Agyemang, Gary Borrowdale, Lee Cook, Danny Gabbidon, Fitz Hall, Peter Ramage, Danny Shittu and Rowan Vine.
West Ham are also drawing up their plans for the Premier League and would be interested in re-signing former midfielder Joe Cole — but only if Liverpool hugely subsidise his wages, of at least £90,000 a week, as they have done at Lille. Cole is also attracting interest from big-spending Paris St-Germain. Telegraph

The Sun Daily (Malaysia) AirAsia signs RM12.4m shirt sponsor deal with QPR
Posted on 21 May 2012
PETALING JAYA (May 21, 2012): AirAsia Bhd has signed a £2.5 million (RM12.4 million) deal with Queens Park Rangers Football Club (QPR) to sponsor the QPR shirt in the 2012/13 Barclays Premier League (BPL).
The budget airline has been the sponsor for the QPR "Away" shirt for the 2011/2012 BPL season, which expires end of this month.
Under the one-year sponsorship deal signed last Friday, which included an option to extend it for another year, AirAsia has the branding rights through logo placement on the home, away and third QPR shirt, the primary and secondary boards, the interview backdrops, and the stadium access areas and match day advertising together with the use of the name, fame and imagery of QPR for promotional purposes in all media worldwide.
It also has the use of the 'official partner logo' of QPR, which will enable AirAsia to develop a specialised co-branded merchandising sales with the QPR brand.
AirAsia also has the right to exercise the option to sponsor QPR's pre-season tour for an additional amount up to a value of £500,000.
"As football is the top global spectator sport and the BPL having a large following in Asia, AirAsia sees that the association with the sport of football will further elevate its brand," the airline said in a filing with Bursa Malaysia last Friday.
Tan Sri Tony Fernandes and Datuk Kamarudin Meranun collectively own a 75% shareholding in Tune QPR Sdn Bhd, which in turn owns a 66.02% shareholding in QPR Holdings Ltd, parent of the QPR football club. Fernandes is QPR chairman.
In a separate announcement, AirAsia said it had on Friday entered into a Letter of Termination with Malaysia Airlines to formally terminate the proposed warrants exchange and the warrants exchange agreement entered into between the two airlines on Oct 21 last year.
Under a share swap deal between MAS and AirAsia that was recently scrapped, MAS shareholders were to get one AirAsia warrant for every 30 MAS shares they own, while AirAsia shareholders would get one MAS warrant for every 10 AirAsia shares they own.
Sun Daily
Soccerex - QPR lands AirAsia extension
Queens Park Rangers (QPR) has celebrated survival in the Barclays Premier League by signing a new contract that sees AirAsia become the club's official shirt sponsor and main partner.
Having won promotion as victors of the Championship in 2010-11, the London club secured its Premier League safety on the final day of the 2011-12 season. AirAsia had initially announced that the airline would be the away and third kit sponsor of QPR for the 2011-12 season following chief executive Tony Fernandes' takeover of the club in August. However, the new agreement will see AirAsia's logo displayed on QPR's home, away and third shirts for the 2012-13 Premier League season.
"Moving AirAsia onto all three of our playing kits allows them the maximum exposure to the growing worldwide football audience," said QPR marketing director, Becky Grote. "We have great ambition for the growth of QPR in the Asian market, and AirAsia provide us with the perfect platform to raise awareness of the club in new territories." Kathleen Tan, group commercial head of AirAsia, added: "QPR's achievement of securing their Premier League status mirrors our own hard work and challenges that we went through in making AirAsia the world's best low cost airline for three years in a row. We're proud to associate ourselves with QPR, a team with remarkable history in English football, whose unrelenting spirit reflects our own endeavour for success." Soccerex

Dave McIntyre/West London Sport -
QPR are to freeze season ticket prices for the 2012-13 campaign.
The news is expected to be confirmed in the coming days, along with details of a pre-season visit to South East Asia.
Massive increases in prices, introduced a year ago by the Flavio Briatore-led regime, caused uproar among R's fans. West London Sport