- Birthdays for Danny Maddix and Vic Mobley
- Videos: Flavio Briatore/The Apprentice
- 45 Years ago, Yesterday: Five Goals by Alan Wilks - Still a QPR Record
- QPR 1st opposes cuts in accident and emergency departments
- Play at Loftus Road for Charity
- No Toothaches at Lofus Road!- Four Years Ago Yesterday: Tommasi Arrives at QPR

- 12 Years Ago Yesterday: The George Ndah to QPR Transfer Falls Through

- Weird! Swansea Players Supposedly Revolt Against Their Manager
- Behind the Scenes at Portsmouth: Part I - Portsmouth - Part II
Star - QPR OLD BOY SLAMS SKIPPER PARK JI-SUNG
Ex-QPR favourite Lee Cook
11th October 2012
By Darren Witcoop
QPR old boy slams skipper QUEENS PARK RANGERS captain Ji-Sung Park has been accused of heading to Loftus Road for a final payday.
The South Korean, 31, was among the big-name arrivals following boss Mark Hughes' summer spree.
But the £5m recruit from Manchester United and his fellow new faces have failed to fire, as the Hoops have got off to a terrible start to the season.
And ex-QPR favourite Lee Cook has questioned their motives, as the winless west Londoners prop up the Premier League.
Cook said: "Every time I saw Park at Manchester United he was a workhorse.
"For me he doesn't seem to be working as hard as he did there.
"People I know think that a few of the players are there for a payday and they are on big wages.
"By halfway through the season you will be able to tell if that's true or not."
Under-pressure Hughes has yet to win a league game this season, but has been given a vote of confidence by owner Tony Fernandes.
But Cook – shown the door by the QPR boss this summer – reckons the Welshman's days are numbered, while Harry Redknapp's shadow lurks in the background.
Cook, 30, now at Leyton Orient, said: "I really don't think Tony will muck about.
"When it was Neil Warnock's time to go, it was 'See you later' and he didn't hold back.
"Just because it's Mark Hughes and a big name it means nothing.
"If the next seven games are like the first seven, then the club would have four points – and nobody has survived that sort of start.
"For me Redknapp would be a great man to get the job"
The Star
QPR Official Site - ADEL: I'D RATHER WIN
Taarabt: 'Scoring is good for my confidence, but it would be better if I scored and we won'
I know I have the ability to help the team get our first win. I'm going to try and do that and be a leader"
ADEL Taarabt insists he would rather win games than score spectacular goals.
The charismatic Moroccan has found the net with stunning solo efforts in our last two Barclays Premier League fixtures.
However, after Rangers picked up defeats against both West Ham United and West Bromwich Albion, Taarabt says the goals mean little.
"I was pleased with the goals, but it's more important to win games," he told www.qpr.co.uk. "At the moment, we aren't doing that.
"Scoring is good for my confidence, but it would be better if I scored and we won.
"We just need to start winning games and going up the table, bit by bit. Then I'll be more happy.
"We have two weeks where we have to work hard, focus and, hopefully, we can get then our first win of the season against Everton.
"You can see that we've got the quality in the group. We have a lot of good players – but I just think we have to start games better. If you are going behind all of the time, it's very difficult.
"I know we keep saying it, but we haven't had the same starting eleven twice this season. Every game, someone gets injured.
"For the manager it's really difficult, because when he makes substitutions, it's not for tactical reasons but for injuries."
He added: "It's time for us to stand up and be counted. That's what I'm trying to do.
"Now I have to win games for my team.
"I know I have the ability to help the team get our first win. I'm going to try and do that and be a leader.
"We just want to win games. I think we'll be fine when we start to do that."
QPR
QPR Official Site - HOW #QPR USE TWITTER
An insight to how and why the R's use Twitter …
With the R's Premier League campaign underway, we wanted to take a moment to answer some of your questions that we frequently get asked about the club's social media site …
Q: Why is the club on Twitter?
A: We see the social media platform as a great way of interacting with our fans, bringing them closer to all matters at the club.
We also use @OfficialQPR as a channel for fans to hear official club news first!
@OfficialQPR allows the club to have an official voice within the Twittersphere, building a community of fans worldwide.
Q: Who Tweets from @OfficialQPR?
A: Our press and media department manage and run the official Twitter page on a daily basis, with our Multi-Media Officer overseeing the way we use the platform.
We work closely with other departments within the club to bring fans the latest news.
Q: Why doesn't the club comment on transfer speculation?
A: The R's have been proactive during the last three transfer windows, but as a club we don't speculate on rumours and paper talk.
We update our fans with official news as soon as we have it. It's not official, until it's @OfficialQPR!
Q: Why doesn't @OfficialQPR reply or retweet fans?
A: We receive thousands of mentions and requests from fans worldwide and we value every single view.
Unfortunately, it isn't possible to retweet everyone, so please bear with us and don't be disappointed or stop Tweeting us!
Q: What coverage does @OfficialQPR offer on a matchday?
A: Our in-depth coverage begins early with exclusive photos, official team news and behind-the-scenes content.
During the match we provide minute-by-minute updates.
We also provide a post-match insight, as well as a number of new ideas that we will be testing throughout the season.
Q: Is 'Player X' really on Twitter?
A: This is a question that we most often asked, especially with the number of fake and parody accounts there are on Twitter.
So, we've made an official list of first-team players, press, community and commercial accounts that are genuine.
You can find the list HERE – we continue to update this list throughout the season.
Q: Why don't more players Tweet?
A: Social media isn't for everyone, but some of our players that are on Twitter love to engage with the fans.
The official list can be found HERE.
Q: What is QPR Player? It is often mentioned in Tweets?
A:QPR Player is the club's interactive TV channel where we post exclusive club interviews, extended highlights, pre and post-match press conferences and behind-the-scenes features that you can't find anywhere else.
At the moment, we are currently allowing fans to experience the full QPR Player treatment for FREE with our two week trial.
Simply CLICK HERE to start your trial today!
Q: Why does @OfficialQPR use #QPR within their Tweets?
A:#QPR is the club's official hashtag that it has adopted.
We use this hashtag within our tweets to encourage fan interaction and trending topics.
We sometimes use other various hashtags depending on the nature of our Tweets …"@OfficialQPR can confirm the signing of midfielder Esteban Granero from Real Madrid #QPR #WelcomeEsteban"
We really appreciate all your Tweets, retweets and replies.
We hope this information is useful and gives you an idea of what to expect over the season
QPR
BIRTHDAY FOR RODNEY MARSH
- See Also: Bushman's Photo Archive Compilation re Rodnee a QPR
-
Arriving
Marsh's QPR Record
1965-66 -16 league games -8 goals
1966-67 - 41 league games - 30 goals
1967-68 - 25 league games - 14 goals
1968-69 - 22 league games - 4 goals
1969-70 - 38 league games- 12 goals
1970-71 - 39 league games - 21 goals
1971-72 - 30 league games- 17 goals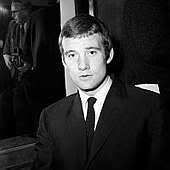 VIDEO: QPR last-kick-of-game Winner by STAN BOWLES vs Coventry in the 1973/74 FA CUP Fifth Round Replay
http://
goo.gl/eRUoT