-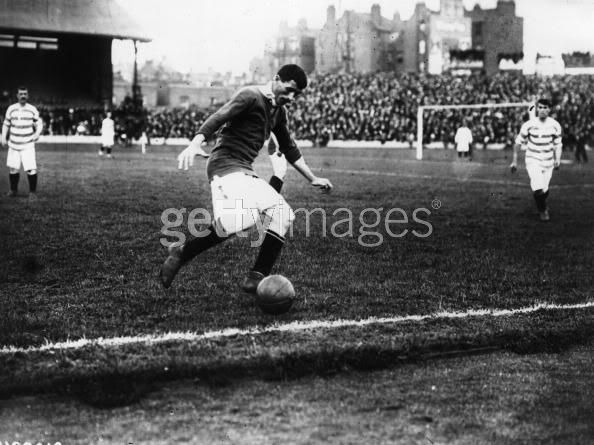 ________________________________________________________________________________
Another day of rumors and QPR Fans checking the web to see if any news. The two managers most linked to succeed Mark Hughes (if there is a successor - Harry Redknapp and
Rafael Benitez - are now being linked elsewhere.)
The QPR Official Site continues to post the regular-type stories even as all QPR Fans are really interested in what's going on behind the scenes.
Meanwhile, the Twitter voices of the Chairman and the usually extremely-vocal QPR Communications staff, falls virtually silent - besides a carefully-worded? Tweet from Ian Taylor " I can confirm that stories suggesting that Mark Hughes was asked to resign and refused to are inaccurate."
So the Pendulum has swung from Spin and positive - even banal - QPR Official talk and tweets by QPR staff to an almost "Fortress Mentality" "Circles the Wagons" "Go to the Mattresses" - Pick your analogy! of empty statements and Twitter Silence!

But it shouldn't be like that: This dichotomy between a "Them" in charge - or working for the club and an "Us" - the fans, fed select information (or disinformation) - or kept in the dark. It's OUR Club. Our Concern. Our Future>
The Next "Test" assuming no change of personnel at Loftus Road will be the "Regular" QPR Thursday London Callin show: Will there be one this week? Normally it's heavily promoted in advance. Not this week.
Over the past quarter century, QPR have gone through a slew of chairmen: From Jim Gregory to David Bulstrode to Richard Thompson to Chris Wright to Nick Blackburn to Bill Power to Gianni Paladini to Flavio Briatore to Tony Fernandes. Each one promising so much - some with truly grandiose plans.
And then when they leave - with the exception of Bill Power - seeming to lose all interest in "their" QPR. The same is mostly (but thankfully not entirely) true for most of the QPR managers and coaches and players and other QPR Staffers who spend time at QPR- whose connection to QPR is overwhelming a financial one. The QPR Fans are still here - and will continue to be here - whatever happens to QPR.
- Warren Neil Turns 50!
Zamora Injury Confirmed
QPR Official Site - Striker set for spell on sidelines

R'S FRONT-MAN Bobby Zamora is set for a period on the sidelines owing to injury.

The 31 year-old striker will undergo an exploratory operation following a recent hip injury sustained in training.

The injury is likely to see Zamora sidelined for approximately three months. QPR



- Sporting Life - Beard calls for QPR turnaround

Queens Park Rangers chief executive Philip Beard insists the club are doing all they can to turn end their miserable run of form.

Manager Mark Hughes has come under huge pressure following a start to the season which has seen his side fall four points adrift at the foot of the Premier League table.

Hughes remains in control of the side following a disappointing loss to Southampton and took charge of training on Tuesday as the build-up to Saturday's trip to Manchester United begins.

Beard, who held a two-hour meeting with Hughes on Monday, was at the training ground again a day later but brushed off suggestions that his presence is part of any increased scrutiny on the manager.

"I spend a lot of time at the training ground, it's no different to usual," Beard told Sky Sports News.

"We're working hard, we want to turn this around and make sure we do what the fans want, which is to sort ourselves out and get the season back on track."

Club backer Din Kamarudin is also in town but Beard says his trip is not related to any decision about Hughes' future.

He added: "We've got shareholders and when they come to town they come to the training ground. Din's here for the game on Saturday and is looking forward to it, so preparations are going well.

"We are working really hard and we want to turn this season around. It's important we do it for the fans."

QPR were quick to deny any talk about Hughes' exit on Monday night and retained that stance on Tuesday, insisting it was "business as usual" and that he had took training.

Despite QPR confirming the Welshman remains in charge, odds have continued to shorten on him becoming the first Premier League manager to leave his post and one bookmaker has him as low as 1/10.

Sven-Goran Eriksson and Rafa Benitez have been mentioned as potential replacements, although Harry Redknapp is over-riding favourite to replace the Welshman.

The 65-year-old has been out of work since leaving Tottenham in the summer and has not hid his desire to return to management.

Should QPR part company with Hughes, they could face a battle for Redknapp's signature from an unlikely source as the Football Federation of Ukraine revealed in a statement this afternoon they would like him to succeed Oleg Blokhin as national team manager. Sporting Life