-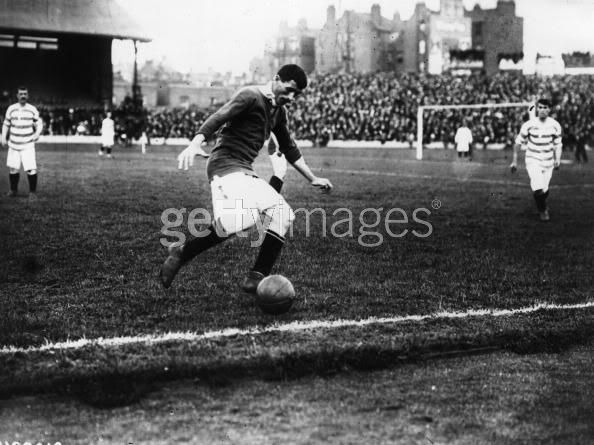 -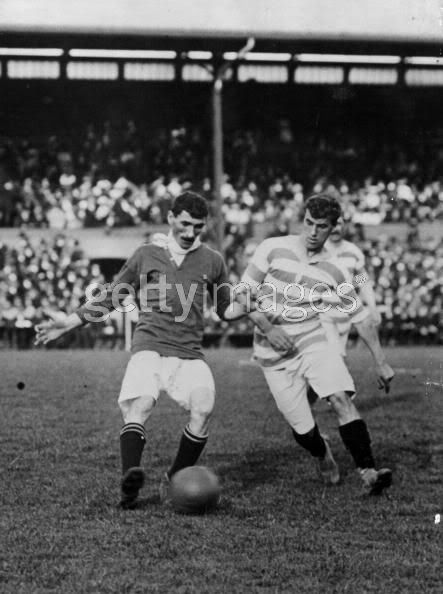 -
-
Throughout the day, the QPR Report Messageboard has news updates, comments and perspectives - even links to other board comments of interest re QPR matters (on and off the field) along with football (and ONLY football) topics in general....Also Follow: QPR REPORT ON TWITTER
__________________________________________________________________________________
-
Two Year Flashback: Magilton and Gorman Exit QPR to be replaced by Hart and Harford
-
Four Year Flashback: Club-Fan Meeting: Minutes/Report
-
Five Year Flashback: Statement from QPR Chairmen Gianni Paladini and Anthony Caliendo: QPR Not Going Bust
-
When Saturday Comes (WSC) - Dave Hearn "The Ray Wilkins guide to ruining a good game of football"
-
Ten Years Ago Today Flashback: QPR Beat Chesterfield: Team & Match Report


Longterm QPR Club Secretary Ron Phillips (from the early 1960s to late 1980s) Ron Phillips Remembers Stan Bowles
(As told to QPR Report Poster, "Gramps")

Ron PHILLIPS - AOTHER FINE MESS YOU'VE GOT ME INTO, STANLEY
During the 7 years Stan Bowles was at QPR, I often used to remark that he and I would be buried in the same grave one day. During those years, Stan was forever dogging my heels, walking into my office, encountering me in the street and always, but always, asking for a "sub" on his wages.
The first intimation of what life would be like with Stan was when we signed him from Carlisle United in 1972. Manager Gordon Jago had phoned me at 4 a.m. to ask me to meet him at Euston: we were off to sign "a brilliant new player" from Carlisle. So I was rather short of sleep when I first met Stan but I recall him as being one of the nicest players ever to join Rangers, extremely well brought up, with a charming personality and scrupulously polite to everyone he met.
The transfer deal was completed remarkably quickly and, as Gordon and I were leaving the club to catch a train back to London, Stan asked me if I could spare a moment. He wanted a £20 sub "to clear up a few things before he left Carlisle". As he was entitled to a large percentage of his transfer deal, I gave it to him without a thought. Back in London, he needed another sub the next day. And the next. And the next.
As I subsequently learned (and as he has always admitted himself) Stan was an inveterate gambler and, as a result, was constantly short of money. The problem was compounded in his case, however, as he didn't get much money in the first place. A malicious judge had made a maintenance order against him when he got divorced, which entailed giving rather more money to his ex-wife than he actually earned from Rangers. As Stan's employer, I had to take the case back to court to inform the judge that Football League regulations prevented us from paying out more money than was provided for in his contract. The judge grudgingly relented and changed the award to one which exactly removed every penny of Stan's wages.
The case was widely reported in the media and I was depicted as a heartless so-and-so who had grabbed back the pittance Stan was giving his ex-wife. One could picture me calling at her house every morning to snatch the cornflakes out of the mouths of his children. As a result, I attracted the unwelcome attention of the Feminists.
I started receiving sackloads of mail each day from women who threatened unspeakable things they would do to me unless I started paying more money to Mrs Bowles. One afternoon, my secretary came into my office to advise me not to leave the club by the front entrance. "Why?" I asked. "Because there's a woman outside hiding behind a wall with a brick" was the answer. I left the club for some time thereafter by walking across the pitch and out of the Ellerslie Road entrance. As far as I know, the woman with a brick is still hiding behind that wall.
From that time onwards, a day without Stan desperately requiring a sub was a rare occurrence. On one occasion, a home game was taking place in which QPR were winning 1-0 at half time. A few minutes after the half time whistle, Stan dashed into my office in full match strip, asking if he could have a sub for the match bonus. I said "But Stan, we haven't won yet!" He replied "Don't worry, Mr Phillips - I'll win it for you!" And sure enough he did, scoring a superb goal to achieve this.
After the match, I gave Stan his sub. I stress that he was entitled to this win bonus - he never asked for or received an illegal payment.
The pressure on me intensified, however, when Stan Bowles was joined by his mate, Don Shanks, a good player who was almost as great a supporter of the gambling industry as Stan. I had formed the habit of leaving my office cautiously to see if Stan was lurking anywhere. If I spotted him at the end of the corridor, I would leave the club as fast as possible in the other direction.
One lunchtime my secretary whispered to me on the intercom that there was no escape that day: Stan Bowles was waiting at her end of the corridor and Don Shanks had staked out the other end. I would have to pass by one of them and, faced with a combination of Don Shanks' persuasive talents and Stan Bowles' charm, I would end up forking out a sub to them.
There was only one way out: through the window. My office was on the first floor of the South Africa Road stand, about 20 feet above the pavement. There was a sheer drop beneath me but I could see a few handholds in the bricks ..... I decided to try it. A pity no Fleet Street photographer was around that day to capture the sight of the Secretary of one of the Football League's top clubs leaving his office by a slightly unorthodox route. I made it intact and took off at high speed for White City tube station. Don and Stan waited another hour or two before my secretary advised them they weren't going to get a sub this time.
Came the day when Stan concluded his glorious career at QPR and we sold him to Nottingham Forest. By coincidence, it fell to me to drive him up to Nottingham and hand him over to his new manager, Brian Clough. The journey was a dangerous one: we had picked a night when a howling blizzard made driving along the motorway very tricky indeed. At one moment, when my windscreen became covered in sleet and the wipers stopped working, I recalled my joke that I would be buried with Stan Bowles.
But we eventually made it and I took Stan in to meet Brian Clough. It was a most peculiar meeting: Mr Clough completely ignored Stan, his most valuable new signing, and spent 20 minutes talking to me and offering me drinks. I eventually escaped, saying goodbye to Stan and thanking him for all he had done for Rangers.
As I drove away, I fancied I heard Stan asking his new secretary for a sub.
Read more: http://qprreport.proboards.com/index.cgi?board=general&action=display&thread=28270#ixzz1gggFfCcF

MAIL - Lewis to solve QPR's keeper crisis following talks with Posh director of football Fry
Queens Park Rangers are a step closer to solving their goalkeeping crisis after holding talks with Peterborough director of football Barry Fry over Joe Lewis.[/b]
Sportsmail exclusively revealed Lewis played in a behind-closed-doors friendly for Rangers against Leyton Orient last week in front of manager Neil Warnock.
Lewis is out of contract at the end of the season and Peterborough are prepared to sell the former England Under 21 keeper, who has also featured in two senior squads, in the January transfer window.
Solution to the problem? Joe Lewis looks set to move to Loftus Road
Solution to the problem? Joe Lewis looks set to move to Loftus Road
Warnock has made finding a goalkeeper one of his top priorities for next month.
Third choice Radek Cerny, 37, has played in Rangers' last three Premier League matches after first-choice Paddy Kenny picked up a hip injury which will leave him sidelined for at least another month. Back-up keeper Brian Murphy is also injured.
http://www.dailymail.co.uk/sport/football/article-2074757/Joe-Lewis-set-solve-QPRs-goalkeeping-crisis.html#ixzz1geShxwGF
-
Past QPR vs
Manchester United Encounters and Stats
QPR Report Q&A: Manchester United Fans Perspective:

Ian Rimmer

of Manchester United's Red Ranks
- Many thanks to
Ian Rimmer
of
Manchester United's Red Ranks
Interview Conducted by QPR Report's MaudesFishnChips
THE INTERVIEW
How long have you supported united? and why?
I've supported United since I was born, my Dad wouldn't have it any other way. He took me to my first games when I was about 5. After that I shared a season ticket with my older brother so we took it turns to go with my Dad. I started going home and away at the age of about 15 until I got in to my twenties when a few years of doing some serious ******** (it was the 90's!) meant I took a break from the game! I returned again home and away during the 2000's and now I concentrate my efforts on following the academy home and away instead, hence my write-ups on RedRants.com
*maude edit: 'partying' might be best
How did you get to your blog? Has it evolved how you would of expected?
Well, I was inspired to write a match report after last seasons FA Youth Cup win at Anfield, since then I've just carried on. I was asked to take over RedRants.com soon after, so now I do both and it's going well.
your views on the noisy neighbours!
I think they're proving that money really can change the course of history. Never in a million years would that shower have won a Carling Cup let alone an FA Cup without the Sheikhs billions......and to think they're in the Champions League too?! Astonishing!
Are you happy with your team and how things are to date? – What are your opinions of ferguson?his signings this summer and selling?
Happy? Of course, we're Man Utd, who wouldn't be happy? There are a few obvious issues that could perhaps get some of the more fickle fans moaning and groaning. For instance, we're a few men short in a few areas (CM, LB, RB and possibly even up front), The Glazers are crooked sharks, ticket prices are spiralling out of control and we'll soon be without Sir Alex.
On the up side though, we've made our best start to a Prem season EVER, we're unbeaten away from home (whereas last season at this point we hadn't even won a game on our travels), we've got some of the best young talent in the country playing in the first team, the reserves and in the academy and, if we despatch your boys on Sunday we'll be top of the league with the bitters playing Arsenal and staring down the barrel of an oh-so Manchester City-like slump-in-form after Monday nights defeat to Chelsea.
What do you think of your current Owner? WHY is he involved? What do you expect from him?
Greedy. Money. Nothing.
How do you think united treats its fans? Appreciates them? Listens to them? Screws them?
It depends what kind of fan you are. If you're one with plenty of cash to spend in it's megastore then yeah, I think it likes us. If you're one who likes to go for a few pre-match pints with your mates, get to the ground just in time for kickoff and sing a few derogatory songs at the away fans then no, I don't think they appreciate us at all.
Who are you Dangermen/Most valued/most overrated/most underrated players?
I think the danger man this Sunday will be the obvious, Wayne Rooney. Sorry to be so predictable but he loves his London aways and he's just kickstarted what most of us expect to be a glut of goals after an 8 game barren spell. I reckon our most valuable asset is probably either Nani or newly signed Phil Jones. As for value to the team then at the moment it's got to be Rio Ferdinand. His role is crucial in the absence of Vidic due to a lengthy ligament injury.
Are you happy with your youth set up? Is your club doing enough to bring young/local talent through the ranks?
The youth setup is superb. I think English football needs to find a format to develop 18-21 year old's after they finish in the academy. The reserves league is antiquated and in need of overhaul and doesn't continue to develop youth in the way the academy does. As for local talent then look out for names like Ravel Morrison, Keane (twins), Larnell Cole, Ryan Tunnicliffe, Zeki Fryers and Tom Thorpe over the next year or two. Each of those names (and others) were born in the city.
Who would you say was the greatest united player that you yourself personally saw? And past player? (You can name more than one if it's that close!)
Bryan. Robson.
What is your prediction for united this season?
League Title #20 and maybe a cheeky cup win to boot. To be honest, the title's the big one, because if we don't win it....I'm afraid Citeh might get their hands on it.......and I'd have to leave my job if that ever happened!
Are you aware of any player or manager links between our two clubs past and present?
I thought about this all day and apart from Kieran Lee who you took on loan a few years ago and Paul Parker signing for us in '91 then no, I can't think of any other links. I remember Denis Bailey scoring a hat-trick at Old Trafford on New Years Eve a great many years ago though.
What is your view and the general united view of QPR and of Neil Warnock?
Honestly? I see both as Championship material although you're both proving me wrong at the minute.
Who(if any) is your most memorable/favourite QPR Player over the years?
Andy Sinton stands out for me. On his day he could be really damaging.
Any memorable matches between our two clubs that stand out for you? And the reasons why?
Yes two, the one I mentioned on New Years day and the only trip I made to Loftus Road in the early nineties. Finished 0-0 though, terrible game. My only memory is standing at eye-level to the pitch.....strange ground.
Your score prediction for QPR v Manchester United?
I think we mean business for the next few weeks/months after our untimely Champions League exit so I can see a comprehensive but hard fought 3-1 win for us. Michael Carrick's due a goal and now he's finally ventured beyond the half-way line I predict a goal for him and a couple for Rooney.
What, realistically, do you think united are capable of achieving in the next five years?
That all depends how long Sir Alex continues for. It's a popular shout that when he finishes United will suffer a similar decline in form and success they suffered in the Post-Busby era, I think the next five years are all about ensuring that doesn't happen, regardless of who's in charge. In the meantime I honestly believe we can compete for most major honours and keep Liverpool off their perch and City as bitter and obsessed as ever.
Cheers
Ian.
-
-
World Football Insider - Philip Beard to Talk Financial Fair Play at Soccerex European Forum 2012
December 13, 2011 Soccerex are delighted to announce that Philip Beard, Chief Executive Officer of Queens Park Rangers Football Club (QPR), is confirmed to speak at the Soccerex European Forum, 28-29 March 2012, Manchester.
Beard will join a session looking at club ownership and the impact financial fair play will have on the opportunities and potential benefits for owners going forward.
With the initial phases of financial fair play implementation underway, the Soccerex European Forum will host a number of sessions looking at various areas affected by UEFA's new policy, such as club ownership, stadia, sponsorship and player development.
In his role as CEO of QPR, a club which has had a series of high profile owners and investors in recent times, Beard is perfectly placed to speak on the subject and will give a unique insight into the plans of the club under new Owner and Chairman, Tony Fernandes.
Prior to joining QPR Beard worked for US music and sports giant, AEG where he spent two years as Chief Executive of the O2 Arena, leading the transformation of the venue from the Millennium Dome into one of the world's most popular music and sports venues. Before Joining AEG Beard was one of the Directors of the London successful Olympic and Paralympics Bid.
Soccerex CEO Duncan Revie commented: 'Financial Fair Play is the buzz word of European Football at present but it is still not clear what implications it is going to have. Phil's role at QPR coupled with his vast experience in the industry makes him the perfect person to give opinion on the matter.'
In addition to Financial Fair Play, the European Forum Conference Programme will also address the latest developments relating to UEFA, Betting, Emerging Markets, Clubs, Stadia Safety and the Future of League Structures.
World Football Insider
- See
2012 Manchester Soccerex Brochure
Courtesy of Ron Phillips to "Gramps"
THE NIGHT BRIAN CLOUGH'S CHEEKS WENT CRIMSON - By Ron Phillips
We were playing Derby County at home on a dark evening. About 10 minutes after the game started, Derby County took the lead with a single goal. 5 minutes after that, all the floodlights went outk. I tried not to panic and phoned through to ask if Charlie Howard, the electrician, was on the job. They said "Yes", so I asked the P.A. announcer to put out a soothing announcement. He did so. Another 15 minutes went past and we were still in pitch darkness.
Poor Charlie Howard was sweating over our 19th Century lights and just couldn't get them on. A steward dashed into my office yelling "The Derby Manager wants to see you!" The Derby Manager was Brian Clough. I decided that I didn't want to see him, so I told the steward to advise Mr Clough that I couldn't get away from my office and the electrician would soon have the lights back on. I must have been insane.
5 minutes later, the steward was back in the office with a message from Mr. Clough to the effect that, if I didn't get down to his dressing room immediately, he would come up to my office and drag me down by the scruff of my neck. I decided to visit Mr. Clough in his dressing room.
He had no idea who I was but, when I went into the Derby County dressing room, he must have guessed. He was sitting with a bunch of their players but, when he saw me, he stood up and came straight at me, eventually bodily pushing me out into the corridor. Then he started yelling at me, his nose practically touching mine, shouting insults in that strange voice of his.
It was a particularly unpleasant attack because he was suffering from that acne rosacea which disfigured his face so much that he later had to give up football. His face was flushed dark crimson and his eyes were practically popping out of his head. He screamed at me so loudly that I could hardly make out what he was saying. I gathered it was something to the effect that he knew exactly what game I was playing; I had sabotaged the floodlights because Derby County were ahead. He had seen other clubs try this on and he had dealt with the Secretaries to make sure they never worked again. Unless I got the floodlights back on immediately, I was going to regret it for the rest of my life. Etc., etc., etc.
This went on for a solid 5 minutes and he had me backed against a wall, so that I was totally unable to escape. I can still remember that enormous crimson face, and inch away from mine, screaming and screaming at me. Heaven alone knows what would have happened if Charlie had not achieved a miracle: the lights came back on. Brian Clough turned away from me as if absolutely nothing had happened and called his team out lof the dressing room and onto the pitch.
He never spoke another word to me. Until the night I drove Stan Bowles up to Nottingham Forest for his transfer. Then Brian Clough, now the Nottingham Forest Manager, greeted me like an old friend and spent the evening chatting to me and plying me with drinks in the Board Room, while he completely ignored Stan Bowles standing in the corner.
I'm convinced the reason he didn't recognise me was that, all the time he was shouting at me, he must have been blind with rage.
At one time, JIm Gregory was toying with the idea of asking Brian Clough to take over Rangers. Thank heaven the idea never went ahead.
Memory