-
-
-
-
Compilation of Photos from Manchester United vs QPR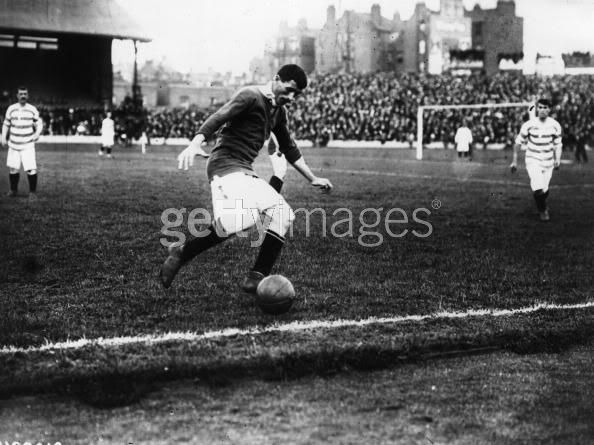 -
-
Follow QPR REPORT on TWITTER!
-
QPR REPORT MESSAGEBOARD - Visit the cutting-edge, football-only, QPR Report messageboard (and see items you won't usually read elsewhere
-
Visit the truly-fascinating Bushman QPR Photo Archives
-
_____________________________________________________________________________________
-
EX-QPR (and Others) David Webb Turns Sixty-Six!
-
OnThisDay Flashback (April 9, 2009): Sousa Axed
-
QPR Youth Abroad: International Tournament of Bellinzona for Under19. A Win, Loss and a Draw Results & Team Stats
-
The Answer to the Question: Will There be a QPR Player of the Year Dinner? (Presumably one way or the other, soon..?)
-
Video Flashback to that CANTONA LATE Equalizer against QPR
QPR TRIALIST, JACOB MELLIS ARRESTED
<
THE SUN EXCLUSIVE - ooty star's 3am girlfriend brawl
Sacked Chelsea 'smoke bomb' ace in bloody clash
By RICHARD WHITE, ANTHONY FRANCE and JAMES MILLS
A SOCCER starlet sacked by Chelsea for a smoke bomb prank was nicked yesterday over a bloody bust-up with his teenage girlfriend.
Shamed Jacob Mellis, 21, was arrested in hospital after he and the 19-year-old were taken to A&E.
Shocked neighbours at a posh apartment block told how a 3am rumpus spilled out of his £400,000 pad — leaving the hall and stairs spattered with blood.
One said: "All hell broke loose. There was screaming, swearing and the sound of furniture being smashed.
"It sounded like a full-on war. No one dared go out."
Cops raced to the block in Cobham, Surrey, and are believed to have kicked in the building's security door as screams continued to ring out.
Mellis — fired last month for letting off a smoke grenade at Chelsea's training ground — was taken to casualty with his girlfriend, who is thought to be of Latin descent.
Another neighbour said: "I heard things being smashed and both of them screaming at each other."
Both were later arrested at St Peter's Hospital in Chertsey on suspicion of ABH following treatment for scratches and bruises.
They were held at a police station all day and had mugshots, fingerprints and DNA taken while forensic teams scoured what was described as a "scene of destruction".
Last night the pair walked free from Staines police station after both accepted cautions for common assault.
England Under-19 midfielder Mellis, now on trial at Premier League QPR, also agreed to a caution for criminal damage.
The Sun
MANCHESTER UNITED VS QPR
Swansea 32 -6 39
Aston V 31 -9 34
Bolton 31 -27 29
QPR 32 -21 28
Blackburn 32 -24 28
Wigan 32 -27 28
N20 Wolves 32 -36 22
-
Video
-
-
Compilation of Photos from Manchester United vs QPR

THE SUN- Barton axed over yellow fear
JOEY BARTON was axed from the QPR squad yesterday as Mark Hughes could not trust his skipper to avoid trouble with the referee.
The Hoops skipper is on nine bookings and ran the risk of suspension if he was booked against Manchester United.
But manager Hughes is set to restore him for Wednesday's clash against Swansea as yellow cards now get wiped off until the end of the season.
Hughes said: "Joey is on nine bookings and we didn't want him to miss key games that we have coming up in the week.
"So I took the decision not to put him at risk. After the weekend the situation with suspensions is over so he can have a clear run with the matches ahead of us."
Bobby Zamora was on the bench because of illness.
Hughes said: "He's been under the weather all week."
The Sun
GUARDIAN/Stuart James

Managers have lost faith in referees, says furious Mark Hughes
QPR's manager says officials are 'guessing and hoping' on decisions after Shaun Derry's dismissal at Old Trafford
Mark Hughes felt Shaun Derry was harshly sent off for a foul on Ashley Young, who was offside when he received the ball. Photograph: Darren Staples/Reuters
Mark Hughes believes a large number of Premier League managers have "lost faith" with officials after a weekend dominated by high-profile mistakes from referees and their assistants.
Less than 24 hours after Wigan Athletic departed Stamford Bridge nursing a seething sense of injustice, Hughes left Old Trafford furious with the referee, Lee Mason, after Queens Park Rangers were forced to play with 10 men from the 14th minute after Shaun Derry was harshly sent off for a foul on Ashley Young.
Young was at least a yard offside when he received Wayne Rooney's pass in the area and, to rub salt into the visitors' wounds, there was minimal contact when Derry challenged the Manchester United winger, who tumbled to the floor theatrically. Mason, however, pointed to the spot and showed a red card – Rangers' seventh of the season – effectively ending the game as a serious contest before Rooney dispatched his penalty to put United on the path to a comfortable 2-0 victory.
On the back of the controversy at Stamford Bridge, where Chelsea scored two offside goals against Wigan, Hughes claimed the standard of officiating was not good enough and accused referees and their assistants of "guessing and hoping" they get decisions right. It was a subject that came under the microscope again later in the day, when Manchester City's Mario Balotelli was fortunate not to be sent off for a reckless challenge on Arsenal's Alex Song in the first half, long before he was eventually dismissed.
Asked about the penalty incident at Old Trafford, Hughes replied: "We are desperately disappointed with the performance of the referee, not only on that occasion, the vast majority of the game. It just felt as though he was a little bit too quick to put the whistle to his mouth – I think [Young] was still rolling around and he'd already given the penalty. Probably his assistant [Ceri Richards] at that point didn't have the opportunity to put his flag up because the penalty had already been given. It's clear to everybody that the initial run was offside and we've seen the challenge is minimal contact. The boy has gone over too easily and the referee has bought it unfortunately. The key thing from my point of view is you have to be 100% right to give the decisions and at the moment I think people are guessing and hoping that they get decisions correct. I think that was the case today. You should have confidence that the referees are going to make the key decisions in the game and, just lately, I think a lot of managers have lost faith in them."
Although Richards should have flagged for offside before Derry's challenge, Young's unsavoury part in the incident should not be overlooked. He was booked for simulation while playing for England against Montenegro 18 months ago and Philip Beard, the QPR chief executive, suggested, with some justification, that the player was guilty of the same crime here. Beard tweeted: "Difficult to take after watching numerous replays but Ashley Young could partner Tom Daley at the Olympics."
Mason took some time before leaving the field at half-time and it was put to Hughes that the referee seemed to be scared to come off. "That's because he saw me waiting for him, I think," said Hughes, who confirmed QPR would appeal against Derry's dismissal. "Listen, it's difficult. I'm not here to castigate the referee. All we want is referees and officials to get the big decisions right and unfortunately this weekend they haven't covered themselves in glory. I know Roberto Martínez has commented on the performance of the officials at his game and I here sat before you doing exactly the same. And these are massive decisions affecting people's livelihoods.
"I think the [decisions] this weekend are certainly down to the competence of the referee and his performance level. They don't mean [to get it wrong] but surely the level needs to be higher than it is at the moment. They are a professional body now and they have the opportunity to review performances. I just think at the moment it's a numbers game and possibly they haven't got enough numbers of the right quality."
Even Sir Alex Ferguson admitted United were fortunate with the first goal. "I have to say Ashley was a yard offside so I can understand Mark being angry and disappointed," the United manager said. "You see decisions like that every week, you know.
GUARDIAN
QPR Official Site HUGHES: RED CARD WAS WRONG
Posted on: Sun 08 Apr 2012
Mark Hughes was left seething after a disputed penalty - and subsequent straight red card for Shaun Derry - ultimately put pay to QPR's chances in their 2-0 reverse at Manchester United.
United were awarded a 15th-minute spot-kick after Ashley Young went down under minimal contact from Derry, before referee Mr Mason sent the stand-in skipper off.
"His assistant didn't have the opportunity to put his flag up, because the penalty had already been given.
"It's clear to everyone that the initial run was offside. Having seen the challenge, there's minimal contact. The boy's gone over too easily and the referee's bought it, unfortunately.
"It's difficult. I'm not here to castigate the referee, but all we want is for the referees and officials to get big decisions right."
Hughes continued: "In terms of competition, we couldn't affect the game.
"We were conscious of the fact that we couldn't afford to concede a shed load of goals.
"That's going to be key for us. We were of the view that we had a real challenge here not to go under.
"I was really pleased and proud of my players. They didn't allow that to happen.
"I've been part of United teams that have brushed others aside and scored avalanches of goals because they've capitulated, but we didn't do that today.
"I'm really pleased with what we produced, albeit it was over as a contest after 15 minutes."
Hughes opted to rest Joey Barton and Bobby Zamora and was quick to explain his rationale, adding: "Bobby wasn't right today. He's been struggling with a virus all week.
"I could have possibly given him an hour at 70 per-cent today, but that might have compromised him for Wednesday (against Swansea City). As we stand, he'll be ready.
"We also couldn't afford to lose Joey to a two-game suspension, which is what would have happened if he'd have got booked today.
"We'll have fresh legs now for Wednesday.
"We've got three home games and games away that we hope to get something out of.
"The home games will be key for us, because we're playing exceptionally well at Loftus Road.
"If we can get maximum points from the home games, and some on our travels, then hopefully that will be enough."
QPR
TELEGRAPH
QPR chief accuses Ashley Young of diving for Manchester United's opening goal at Old Trafford
QPR chief executive Phil Beard has labelled Ashley Young a diver after he won the penalty that resulted in Manchester United's opening goal at Old Trafford.
Hitting the deck: Ashley Young goes down very easily under pressure from Shaun Derry Photo: AFP
By Telegraph staff and agencies3:25PM BST 08 Apr 20126 Comments
Young appeared to go down easily under pressure from Shaun Derry, who was shown a straight red card before Wayne Rooney tucked in the first-half spot-kick.
Beard then likened Young to British Olympic diver Tom Daley in a Twitter post that was re-tweeted by QPR majority shareholder Tony Fernandes.
"Difficult to take after watching numerous replays but Ashley Young could partner Tom Daley at the Olympics #QPR," he wrote.
QPR director Ruben Emir Gnanalingam was also aggrieved, pointing to the fact Young also appeared to be offside in the lead-up to the incident, adding: "It was offside and a dive by Young! Alex Ferguson's luck with calls continues. Just wish there was video technology!"
Fernandes replied to that tweet, saying: "Awful. Spoilt another game."
He then added: "Thank you to all the manchester united (sic) fans for their honesty. Have received 150 tweets saying he was offside and was never a penalty."
Telegraph
MANCHESTER UNITED OFFICIAL SITE
Manchester United Official Site
Sir Alex: We got a lucky break
Sir Alex Ferguson admits United got a lucky break with the penalty award against QPR which paved the way for another important victory in the Reds' quest for a 20th league title.
Shaun Derry was sent off for his tug on Ashley Young in the area on 14 minutes, but replays showed the United winger was clearly in an offside position when the ball was played through by Wayne Rooney, who calmly converted the spot-kick.
"Ashley was a yard offside so I can understand Mark [Hughes] being angry and disappointed at that. You see these kinds of decisions every week though," Sir Alex told MUTV.
"The boy's just got a little tug on Young, not a great deal but enough to get us the penalty. And unfortunately he was the last defender and had to be sent off.
"The sending-off didn't help us at all. I was actually more confident before that in terms of the speed of our play and the movement of the team which was very good.
"The second goal from Scholes calmed everyone down. Before that we'd kept missing those vital chances. Welbeck was through, then we hit the bar and the post and balls were flying across the box, but it just wouldn't go in."
The 2-0 win over Mark Hughes' side sent the Reds eight points clear of Manchester City with Sir Alex insisting he wasn't concerned with the Blues' later match away to Arsenal.
Manchester United Official Site

MANCHESTER UNITED OFFICIAL SITE
Carrick praises patience
Michael Carrick says United fell back on the age-old virtue of patience in order to overcome the dogged resistance of 10-man Queens Park Rangers.
Mark Hughes' side arrived at Old Trafford intent on defending, an approach reinforced by the dismissal of Shaun Derry. Though Wayne Rooney's subsequent penalty gave the Reds the lead, it took over 50 minutes of probing to yield Paul Scholes' killer second goal.
"It's nothing new," Carrick told MUTV. "We've been having to deal with this for a while. The first goal is obviously crucial. The longer the game goes, the harder it becomes.
"It's difficult with so many men around the edge of the box. Trying to find a pass, trying to be patient, making that decision whether to pass or shoot, trying to keep the ball and keep the pressure on.
"That's how it is and we score so many late goals by working on teams and breaking them down in the end. It's just patience, really; keeping a high tempo but at the same time being patient and believing we'll get the goal.
"Obviously today we got two and we're happy. The second goal was crucial. After that the job was done, really, but it's not easy. It should be easier than it is against a man down, but it never really seems to be like that."
United's toil came against a Rangers side playing without a full quota of players, and Carrick conceded that playing against 10 men can often prove counter-productive
"In some ways [it's easier to play against 11 men], because they might fancy their chances to come out and nick a goal, but when you're playing against 10 men they've got the mentality to defend and protect the edge of the box. The space isn't there."
United now have only six games remaining and travel to Wigan Athletic on Wednesday evening. Having overcome Blackburn and now QPR in the space of seven days, Carrick is targetting further victories to close out the season.
"We've won the last two games two-nil, and if we'd been offered that we'd have taken it so we can be satisfied with that," he said. "We've won the game today, we had a good win at Blackburn and we want another good win on Wednesday night. If we keep winning games then the gap's going to be there still, so that's our aim."
http://www.manutd.com/en/News-And-Features/Football-News/2012/Apr/michael-carrick-salutes-manchester-united-patience.aspx
The National/Duncan Castles - Manchester City head scout in QPR move
Queens Park Rangers will appoint Mike Rigg, Manchester City's outgoing head of scouting, to a new position of technical director next month.
Attracted by the significant additional responsibilities on offer at Loftus Road, Rigg will return to working with Mark Hughes, the former City manager and current QPR coach, a relationship that stretches back to the latter's period in charge of the Wales national team.
Rigg's remit will be to overhaul QPR's recruitment strategy by establishing a scouting network modelled on the 20-man operation he built for City.
As technical director he is also to be handed responsibility for negotiating salaries and rationalising a wage structure that does not include relegation clauses. Rigg will also assume control of QPR's academy, training ground and medical department.
Rigg, 43, spent four years at City. He was brought to the club by Hughes, who benefited at Blackburn Rovers from Rigg's data-orientated approach to player scouting.
The financial support provided by Sheikh Mansour bin Zayed allowed him to develop a worldwide scouting network that helped end the club's post-takeover dependency on agent-led recruitment.
Though the amicable nature of the departure is reflected by the fact Rigg will continue to work on City's summer transfer market strategy until the end of this month, his departure, to a club who could slip out of the Premier League, creates another senior vacancy at the Etihad Stadium.
City have been looking for a chief executive since Garry Cook was forced to resign in September. The former Barcelona technical director Txiki Bergiristain has told friends that he has been considered for a move to the club if Ferran Soriano took the post. City have said they are only looking to make one executive appointment.
The National
-
SIXTY Goals Thus Far for Messi!
PAULO SOUSA PRE-AXE FLASHBACK
-
Paulo Sousa: On This Day/Three Year Flashback: The Axe on Sousa About to Fall: A Messageboard Post about a Supposed Sousa-Fan Conversation
-
Three Year Flashback: QPR Axe Paulo Sousa's Assistant Manager and Fans and others were trying to "Interpret" the Axing. (The Anti-Sousa Campaign Continued)
-
Three Year Flashback: Sousa Spoke Out about Blackstock Loan....Five Years Ago, QPR Manager John Gregory was Speaking about QPR...
-
Three Years Ago: Paulo Sousa - Tick Tock Tick Tock..."
THE GREAT GORDON JAGO
INTERVIEW WITH THE GREAT GORDON JAGO
-
Q&A (Part 1 of 2): Exec. director Gordon Jago talks past, present, future of Dallas Cup
-
Gordon Jago Q&A (Part 2 of 2)
-
QPR Videos from 1920s, 1940s, 1950s, 1960s AND the Last Minute FA Cup Tie Winning Stan Bowles Free Kick from 1973/74