-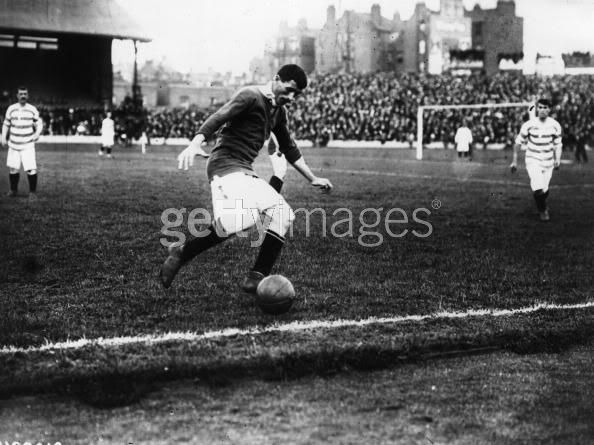 -
-
Follow QPR REPORT on TWITTER!
-
QPR REPORT MESSAGEBOARD - Visit the cutting-edge, football-only, QPR Report messageboard (and see items you won't usually read elsewhere
-
Visit the truly-fascinating Bushman QPR Photo Archives
-
_______________________________________________________________________________________
-
QPR Report 'Live Chat" - Manchester United vs QPR
For whom it applies: Happy Easter and Happy Passover!
-
Manchester United vs QPR - Shared Players/Past Results
-
Video (12 Minutes) Mark Hughes on BBC
-
QPR Youth Abroad: International Tournement of Bellinzona for Under19. A Win, Loss and a Draw Results & Team Stats
-
SIXTY Goals Thus Far for Messi!
-
On This Day in Football: April 8
- -
Tribute Yesterday at Millwall for Barry Kitchener (RIP
The National/Duncan Castles

Manchester City head scout in QPR move
Queens Park Rangers will appoint Mike Rigg, Manchester City's outgoing head of scouting, to a new position of technical director next month.
Attracted by the significant additional responsibilities on offer at Loftus Road, Rigg will return to working with Mark Hughes, the former City manager and current QPR coach, a relationship that stretches back to the latter's period in charge of the Wales national team.
Rigg's remit will be to overhaul QPR's recruitment strategy by establishing a scouting network modelled on the 20-man operation he built for City.
As technical director he is also to be handed responsibility for negotiating salaries and rationalising a wage structure that does not include relegation clauses. Rigg will also assume control of QPR's academy, training ground and medical department.
Rigg, 43, spent four years at City. He was brought to the club by Hughes, who benefited at Blackburn Rovers from Rigg's data-orientated approach to player scouting.
The financial support provided by Sheikh Mansour bin Zayed allowed him to develop a worldwide scouting network that helped end the club's post-takeover dependency on agent-led recruitment.
Though the amicable nature of the departure is reflected by the fact Rigg will continue to work on City's summer transfer market strategy until the end of this month, his departure, to a club who could slip out of the Premier League, creates another senior vacancy at the Etihad Stadium.
City have been looking for a chief executive since Garry Cook was forced to resign in September. The former Barcelona technical director Txiki Bergiristain has told friends that he has been considered for a move to the club if Ferran Soriano took the post. City have said they are only looking to make one executive appointment.
The National
MAIL - Friends reunited: Leeds boss Warnock wants to link up with QPR keeper Kenny for fourth time
Neil Warnock wants to start his rebuilding job at Leeds by signing QPR goalkeeper Paddy Kenny.
Warnock is planning a major squad shake up over the summer at Elland Road and wants to sign keeper Kenny to start that.
Kenny and Warnock are no strangers having worked together at Bury and Sheffield United before the former QPR boss took him to Loftus Road in 2010.
Top target: Neil Warnock wants to take Paddy Kenny to Leeds
The 33-year-old goalkeeper could be one of up to six new arrivals at Elland Road as Warnock looks to build a squad to win promotion.
Warnock said: 'I want to win promotion next season.'
'I have already started with my plans to freshen up the squad. We have almost agreed to sign one of my main targets on May 1.
'That would be a great start. But I think we need quite a few new players.
Promotion bid: Neil Warnock is planning on building a squad to compete at the top end of the Championship
'I know in my own mind what I am looking for in the summer and, if I am being honest, I wish it was the end of the season now."
Warnock also has two more Rangers stars on his radar.
As well as Kenny, he also wants defender Clint Hill and veteran midfielder Shaun Derry, who previously played for him at Bramall Lane and Crystal Palace.
http://www.dailymail.co.uk/sport/football/article-2126766/Neil-Warnock-wants-sign-QPR-goalkeeper-Paddy-Kenny-Leeds.html#ixzz1rRdwHzD2
PAULO SOUSA AXE FLASHBACK
-
Paulo Sousa: On This Day/Three Year Flashback: The Axe on Sousa About to Fall: A Messageboard Post about a Supposed Sousa-Fan Conversation
-
Three Year Flashback: QPR Axe Paulo Sousa's Assistant Manager and Fans and others were trying to "Interpret" the Axing. (The Anti-Sousa Campaign Continued)
-
Three Year Flashback: Sousa Spoke Out about Blackstock Loan....Five Years Ago, QPR Manager John Gregory was Speaking about QPR...
-
Three Years Ago: Paulo Sousa - Tick Tock Tick Tock..."
THE GREAT GORDON JAGO
INTERVIEW WITH THE GREAT GORDON JAGO
-
Q&A (Part 1 of 2): Exec. director Gordon Jago talks past, present, future of Dallas Cup
-
Gordon Jago Q&A (Part 2 of 2)
-
The Answer to the Question: Will There be a QPR Player of the Year Dinner?
-
QPR Videos from 1920s, 1940s, 1950s, 1960s AND the Last Minute FA Cup Tie Winning Stan Bowles Free Kick from 1973/74
Complements of Haqpr1963