-
Four Four Two "The 20 best Premier League kits
QPR (H) 1995/96
The titular hoops have remained largely untouched, but this is our favourite iteration. The simple round blue collar and centralised badge marked a classy debut by kit manufacturers View From (who they?). Shame the team struggled without Sir Les Ferdinand and dropped out of the top flight."
FourFourTwo
-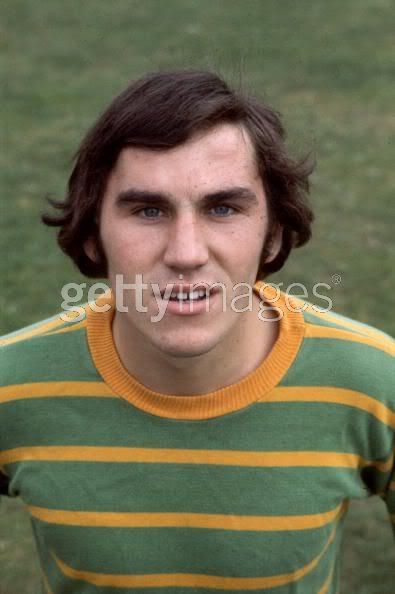 -
-
Forty-Three Years Ago Today: Gerry Francis Made His QPR Debut (at Home to Liverpool)
-
-
Follow QPR REPORT on TWITTER!
-
QPR REPORT MESSAGEBOARD - Visit the cutting-edge, football-only, QPR Report messageboard (and see items you won't usually read elsewhere
-
Visit the truly-fascinating Bushman QPR Photo Archives
-
_______________________________________________________________________________________________________________________
-
No Response From The Club Whether Any QPR Player of the Year Dinner this Year?)
-
43 Years Ago Today: Gerry Francis Makes His QPR Debut
-
Flashback to 1994: Now Spurs Manager Gerry Francis Explains in a Letter to a QPR Fan Why He Left QPR
-
Richard Langley, Guest-Writing for LoftForWords: "Facing the axe while beating the drop? Richard Langley guest column - ... How will Joey Barton react to being dropped? How can QPR beat relegation from the Premiership? Former QPR midfielder Richard Langley provides a player's point of view to LFW."
-
The Telegraph/Oliver Brown on the Italian Way of Football "Italian jobs carry serious health warning... just ask former Inter Milan manager Claudio Ranieri
In the land of Machiavelli, football's ruling elite are embracing a national tradition by softening up their managers and then cutting their figurative throats..."
-
QPR CEO Philip Beard Scheduled to Speak Today at the Soccerex Forum on "The Financial Management of Clubs"
-
Terry Venables Back in Football: Technical Advisor to Wembley FC
-
QPR Official Site's Weekly London Call In Today
-
Next: Arsenal - Shared Players/Past Results
-
An Arsenal Fan Perspective of Loftus Road
-
QPR Chairman Tony Fernandes and Israel
PA Sport - Bircham: QPR can establish
Former QPR midfielder Marc Bircham believes the club can become an established Barclays Premier League club but only if they survive their relegation scrap this season.
The 33-year-old ex-Canada international now works as part of the youth team set-up at Loftus Road and he believes QPR can retain their top-flight status and build upon it.
He told Press Association Sport: "I think we can definitely do it. The result against Liverpool was a massive result - not just for the three points but for the confidence and belief of not only the players but the fans as well."
Despite following their memorable 3-2 win over Liverpool with a 3-1 reverse at Sunderland, Bircham wants QPR boss Mark Hughes to follow the blueprints set out by promoted clubs in the past.
"Stoke have done it and become an established Premier League team and other than this year Bolton have done it," he said. "If we can do it (stay up) with the backing that we have got with the owners and the finances we can gradually turn round and evolve into a Premier League club and hopefully a top-half (club) and maybe a European Premier League club.
"There is no point talking about that now because we have just got to be talking about surviving into this summer."
QPR were promoted as npower Championship champions last season and were favourites to survive in the Premier League over fellow promoted sides Norwich and Swansea. It has turned out differently however as Norwich and Swansea have performed well above expectations with both managers and squads earning plaudits for their style of play.
QPR have struggled despite financing several big-money signings with off-field wranglings also deflecting from their campaign, something Bircham has become accustomed to at Loftus Road.
"I have supported QPR for 30 years and we have never done things the easy way," he said. "It hasn't probably gone as planned as it was at the start of the year but the club changed (hands) and we had the transfer window at the start of the season where we had to rush signings through.
"We know the way the club wants to go that it can be the start of a fantastic period for QPR but the first hurdle is staying in the Premier League and if we can do that the club can come on leaps and bounds."
PA Sport

QPR OFFICIAL SITE - ADEL EYES BIG PERFORMANCE
Adel Taarabt has admitted that he and his team-mates are desperate to give the Loftus Road faithful another big performance against Arsenal on Saturday.
Rangers go into the contest a point from safety, following the 3-1 defeat at Sunderland last weekend.
The next task at hand for Rangers is a seemingly perilous one, with Arsene Wenger's men going into the weekend's fixture hot off the back of seven straight Premier League wins.
QPR, however, will take some heart from their last-gasp victory over Liverpool in W12 last time out - and Taarabt told www.qpr.co.uk: "We hope we can give them (the fans) another big performance.
"I'm happier when we play at home. I feel better when we play at Loftus Road than I do when we play away.
"I feel the fans are really behind me. When we played against Liverpool they were fantastic - with me and the team as well.
"We need them, that's for sure - and I hope we can stay in this league."
On paper, Rangers face the toughest of run-ins, with trips to Manchester United, City and Chelsea all still to come for Mark Hughes's men - not to mention home ties with Arsenal and Tottenham Hotspur.
Taarabt, however, is choosing to look at the positives, adding: "It's a difficult run-in, but every time we play a big Club, we perform.
"Hopefully we can do the same again (in the run-in).
"It is very important for us that we take three points on Saturday."
The Moroccan added: "I think we have performed at home but we've lost so many points because of red cards.
"We've lost so many games, like Norwich and Wolves. We should have won these games, but with ten men it is difficult.
"But now we know what we have to so. It's going to be difficult but we have to give another performance."
QPR
-
SOME OLD QPR VIDEO
-
-
Visit the truly-fascinating Bushman QPR Photo Archives
-
Video: 192 QPR vs Sheffield United
-
Video II: 1923 QPR vs Sheffield United
-
Video: 1962 QPR vs Newport
-
Video: 1948: QPR vs Derby County
-
Video: 1958 QPR vs Southampton
-
1962 Video Interview with QPR Manager Alec Stock
-
Video: 1962 QPR vs Hinckley
-
1948: Athlete McDonald Bailey trains for Olympic competition: Sprinter Emmanuel McDonald Bailey begins training for the 1948 London Summer Olympics with the Queens Park Rangers football club
Also Video...
-
VIDEO: Last Kick of the Game Winner for QPR - In 1974, QPR Played Coventry in the FA Cup Fifth Round. Moving Into Injury Time, at 2-2 Stan Bowles Took the Free Kick( Parkes - Hazell Mclintock Mancini Clement - Venables Leach Francis, Thomas Bowles Givens.)
- 1981: QPR Go Plastic - The Opening Game vs Luton
- Video (Silent): A Younger Jim Gregory Talking about Selling Phil Parkes (Lip Readers Only!)
- 1962 Brentford Fans Protesting Planned Merger with QPR
-
Video: Martin Allen Being Fined for Being with His Baby:
Posted by QPR Fan, Jayrigg