-
Rodney Marsh
-
Rodney Marsh will be the Guest on QPR's Official Site "London Calling" on Thursday
-
Flashback: Forty Years Since the Rodney Marsh Era at QPR Came to an End
-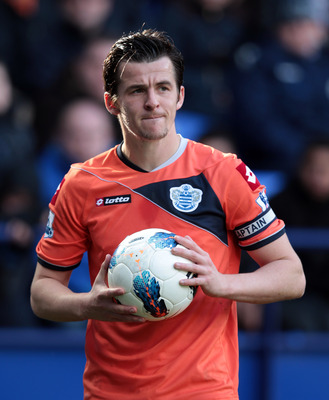 -
Bleacher Rerport - Michael Cummings - 10 Soccer Players Who Have Perfect Hair During Games
-
-
Follow QPR REPORT on TWITTER!
-
QPR REPORT MESSAGEBOARD - Visit the cutting-edge, football-only, QPR Report messageboard (and see items you won't usually read elsewhere
-
Visit the truly-fascinating Bushman QPR Photo Archives for additional QPR History
____________________________________________________________________________________
Dave McIntyre/West London Sport QPR QPR chiefs prepared to 'fight tooth and nail'
Chief executive Philip Beard has reiterated that QPR's owners will remain committed even if the club drops out of the Premier League.
Saturday's controversial defeat against fellow strugglers Bolton left Mark Hughes' team in the bottom three and on course for relegation.
Beard remains upbeat.
The Tony Fernandes-led regime's attempt to spend big in order to stay in the top flight looks like it may backfire, but Beard believes they will not be deterred should Rangers return to the Championship.
He said: "The thing I think is really important is that we've got a group of shareholders who are totally committed.
"My understanding – and I spend a lot of time with them – is that they are 100% committed to this club in the short, medium and long term."
Last September QPR vice-chairman Amit Bhatia told West London Sport the club was "debt free" following the Fernandes-led takeover.
Despite huge spending on players, Beard agrees with that assessment and insisted: "We have no debts in the club whatsoever. The only debt is with the shareholders.
"Ideally we stay in the Premier League this season and kick on. If things don't work the way that we want them to, we'll regroup and fight tooth and nail to come back up."
Related story:
QPR would cope with relegation – Bhatia
West London Sport
-
Interesting Argument! Kenny Dalglish: 'Kit deals and a happy club are as good as points'
-
On This Day in Football: March 13...Year Ago Bernie Ecclestone on QPR and Premiership Spending...Two Years Ago, Sousa's "Job Security" at QPR being Considered!
-
Various QPR Managerial Stats
SOUTHEND OFFICIAL SITE
VINE SET FOR BLUES TRIAL
Posted on: Mon 12 Mar 2012
Striker Rowan Vine will feature for Southend United's reserve side on Tuesday afternoon (2pm).
The Queens Park Rangers forward has been given permission by the Premier League side to trial for the Blues second-string side against Oxford United at Roots Hall.
And Vine, who has made 45 starts for the Hoops, will start in attack in the Combination League for Southend.
Also included in the side will be former Charlton Athletic defender Christian Daily.
Daily, 38, has been training with the Blues in recent weeks as he gets over a knee injury.
Pat Baldwin, Kane Ferdinand, Anto Flood and Harry Crawford are also all expected to get a run out.
Full team news will appear online on Tuesday morning.
Southend

REPORTED SPURS INTEREST IN (SHOULD-HAVE-BEEN-STILL-QPR!) RAHEEM STERLING
Daily Mail/Sami Mokbel

Sterling unrest alerts Tottenham who prepare move for Liverpool outcast
Liverpool are facing a fight to keep wonderkid Raheem Sterling as Kenny Dalglish continues to ignore calls for the teenager to be handed a first-team role.
And Tottenham plan to pounce on the uncertainty over Sterling's future with a shock summer move.
The England Under 18 star is widely recognised as the best young prospect at Anfield but the Merseysiders could lose the 17-year-old at the end of the season due to his frustration at the lack of first-team chances.
Sources close to the forward claim the talented teen is struggling to settle in Merseyside and is now said to be considering his future.
The source also added that Liverpool have broken promises made to Sterling over his level of first-team involvement this season.
In 2010, Liverpool paid QPR £500,000, in a deal that could rise to £6million, to sign Sterling as a 15-year-old.
In February 2011, he looked set to become the youngest player in Liverpool's history - at 16 years and 71 days - when he was named in the squad to face Sparta Prague in the Europa League.
Bright future: Sterling has represented England at junior levels
Bright future: Sterling has represented England at junior levels
However, he is still to make his full debut despite being told he would be given chances.
Sterling is set to feature in tomorrow night's NextGen Series semi-final against Ajax and Sportsmail has learned that a senior Tottenham scout will attend the clash specifically to watch the youngster.
Mail
-
Birthday for QPR's Former (and just-possibly, Future?) Manager, Ian Holloway
-
On This Day...13 Years Ago: Vinnie Jones Exits QPR
-
Football League Awards Given Out: Best Player...Best Manager...Best Young Player...Etc (And look back at 2011 and 2010)
-
Bolton vs QPR Match Reports
-
QPR's LatestAccounts:
-
QPR's Official Supporters Club (OSC) - Minutes of (Relatively) Recent Meeting