-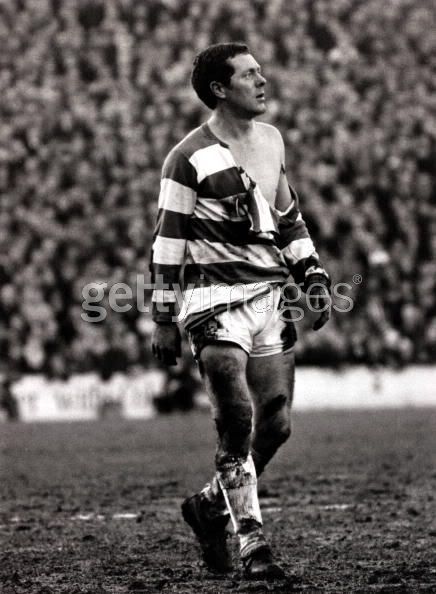 -
-
Throughout the day, the QPR Report Messageboard has news updates, comments and perspectives - even links to other board comments of interest re QPR matters (on and off the field) along with football (and ONLY football) topics in general....Also Follow: QPR REPORT ON TWITTER
_____________________________________________________________________________________
-
Flashback/Backgrounder re QPR "Official" Gianluca Di Marzio
-
QPR's Last 30 Days Since Winning the Championship
-
A few comments from Former Long-Serving QPR Club Secretary Sheila Marson (Notable for the being first at all that aware of)
-
Five Years Ago Today Flashback: QPR Chairman Gianni Paladini Speaks
-
Last Year's Deloitte Report on Football Finance
-
QPR's Effort to "Syphon" Fan Communication Via the Official Supporters Club (OSC) - And the OFficial Supporters Club "Constitution"
-
QPR Supposedly Make Move for Italian World Cup Winner (Almost 38-year old Marco Materazzi)
-
Reminder: Running in Memory of QPR's Neil Roberts This Coming Sunday
QPR Official Site - NEW MEDIA JOURNALIST - VACANCY
- We are Premier League - and you could be too!
- We are expanding our media team at QPR to cope with the increased demands of life in the top tier of English football.
- As one of the Club's press staff, you will play your part in providing content across all areas of the department, including press, public relations and communications.
- Reporting to the Press Manager, this full-time role will see the successful applicant:
- - Assist with the writing of live match content and interviews with players and other staff at the Club for www.qpr.co.uk, Twitter, Facebook and our in-house publications
- - Film press conferences, interviews and training for our online subscription TV service QPR Player
- - Assist with the editing and presenting of QPR Player
- - Assist in the provision of content for the Club's ever-growing social networking platforms
- - Assist in the Club's public relations work, including writing press releases and organising events
- This exciting opportunity to work in the Premier League would suit a recent media graduate - ideally with workplace experience in a football environment - who can demonstrate excellent all-round journalistic ability, technical knowledge and plenty of potential.
- As the role involves offering full public relations support, you will need to demonstrate a sound understanding of the various issues facing sport and football in general and QPR, in particular.
- In return, QPR will offer you a competitive salary, an exciting working environment and a great opportunity to add experience to your CV. This post will be a 12 month fixed term contract.
- A working knowledge of Adobe Photoshop and Adobe Premiere Pro 1.5 would be preferred, although training can be given if required.
- To apply, send a CV, covering letter and a 300 word article summarising our 2010/11 npower Championship campaign, to:
- Human Resources
Natasha Cannon
QPR FC
Loftus Road Stadium
South Africa Road
London
W12 7PJ
- Or e-mail - natashac@qpr.co.uk
- Deadline for all applications is 5.00pm on Friday 24th June 2011.
QPR
QPR, Fulham and Chelsea fans prepare to battle for derby bragging rights
-
Flavio Briatore Back in the (Non-QPR) News
-
A club-by-club Look at Premiership Finances
-
The Premiership League Rules
-
QPR Ladies Seek Financial Support
-
Video Flashback: A Look at The David Bulstrode-Attempted QPR-Fulham Merger
-
Prestige International Youth Tournament: Again No QPR Involvement
-
Four Year Flashback: QPR Winding-Up Order
-
The State of QPR Finances Four and Five Years Ago
-
Decade Flashback: A Comparison of QPR, Chelsea and Fulham
-
Five Year Flashback: Things Looking Good at QPR