-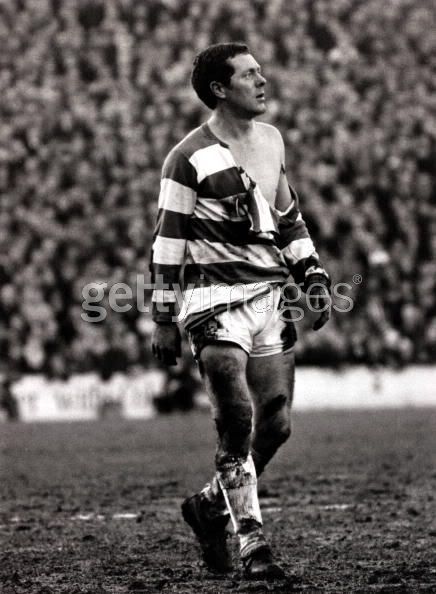 -
-
Throughout the day, the QPR Report Messageboard has news updates, comments and perspectives - even links to other board comments of interest re QPR matters (on and off the field) along with football (and ONLY football) topics in general....Also Follow: QPR REPORT ON TWITTER
__________________________________________________________________________________

- Three Year Ago Flashback: Paulo Sousa Appointed Manager of QPR

- Decade Ago: November 18, 2001: QPR FA Cup Humiliation

- Birthday for Gavin Peacock
- GIANNI PALADINI SPEAKS

The Sun -By PAUL JIGGINS- Yes Flavio Did Say Who To Pick
GIANNI PALADINI has lifted the lid on eight explosive and successful years in the QPR boardroom — admitting: There was never a dull moment.
The former chairman ended his association with the west London club on Wednesday having helped mastermind their rise from League One to the Premier League.
But two promotions, 12 different managers and two multi-million pound takeovers tell only part of the story of Paladini's tenure — which included more drama and bust-ups than the Footballers' Wives box-set.
In his first interview since leaving Rangers, Paladini revealed:
#
He almost quit after thugs held him at gunpoint in the boardroom.
#
He got on with all his managers except Paulo Sousa who was as "an arrogant know-it-all."
#
And Flavio Briatore did try to "interfere" with team selection after he bought the club with Bernie Ecclestone.
INTERFERENCE ... Flavio Briatore
Paladini, 59, said: "Working at QPR has been a rollercoaster ride but you should only be judged on your end product, and there is no doubt I have left QPR in a better position than when I arrived."
But his time almost ended before their second home game of 2005-06 campaign when it was reported armed thugs burst into the boardroom before kick-off and demanded he sign over his stake in the club.
He recalled: "It was the most terrifying experience of my life. It shook me up so bad I considered walking away. But I couldn't, I loved the club too much."
The case went to court where seven men were cleared of charges relating to the incident.
Paladini later became chairman and persuaded F1 supremos Briatore and Ecclestone to buy the club in 2007.
And when the seriously-minted Mittal family invested, Rangers became one of the world's richest clubs.
Quantcast
In the new owners' quest for instant success they went through five managers in their first 12 months.
Paladini said: "Flavio wanted success at all costs and he was only doing what he thought was right.
"But sometimes he could interfere with the manager and team too much. In fairness when Neil Warnock took over Flavio took a step back."
Paladini has worked with 12 managers at Loftus Road and he admitted: "I got on well with all the managers, except Sousa.
"Nobody could tell him anything and he wouldn't listen to anybody, not even people who were trying to help him— he knew it all. He was so arrogant."
The Sun

Dave Mcintyre/Blog re The Departure of Gianni Paladini

Ultimate survivor reaches the end
Gianni Paladini. It's difficult to know where to start.
My view of him isn't favourable, to put it mildly, and some of that was reflected in a previous blog post, which can be read by clicking here.
I'll remember him mostly as a deeply divisive character who completely transformed QPR as a club and in whose name some were willing to wage war against fellow Rangers fans or at least stand back and watch.
The Paladini era will certainly be dissected, not least when The Four-Year Plan, the documentary many will have heard about, is shown in this country.
It will astonish and no doubt anger Rangers fans and yet, in my view, it charts a period at the club which was farcical but in many ways less so than the two years prior to the Briatore-led takeover, when at times things were even worse.
As I always say about the soap opera that was QPR: it's a 2005 thing, not a 2007 thing.
Briatore didn't start something, he merely carried it on. But his profile was such that his nonsensical regime attracted more scrutiny and in the end it became trendy for the media to give him a deserved kicking.
Paladini and his supporters would have you believe that the club stumbling from debacle to debacle in the two years before Briatore's arrival was the inevitable result of a lack of money and a campaign by dark forces with links to previous board members.
On both counts that's absolute rubbish.
Paladini's allies are also quick to talk up his supposed role in that takeover. That's a matter for some debate.
What isn't debatable is his role in securing vital funds for the club when he brought the Monaco-based investors on board in 2004.
That was crucial money that helped keep the club going and is often overlooked. Others put money in too and, unlike Paladini, were not paid a salary. But there's no doubt he played a role at a hugely important time.
On a personal level, my relationship with Paladini improved even though it wasn't all plain sailing. I was banned from covering matches at Rangers at one stage.
That ban came as part of a Paladini-led purge of people seen as sympathetic to those he ousted from the club and who, he believed, were plotting against him and QPR. They included me.
I was told the ban would probably be lifted if I attempted to speak to Paladini to discuss the issue, which I wasn't keen to do – although I did have one moment of weakness. It came at Southend.
Having been assured by more than one media high-flyer down the years that I was "a Premier League reporter" and should stop covering Rangers, I was deluded enough to think my ban would pave the way for Saturday trips to Arsenal and the like.
When the call came, I was given Southend v Plymouth. And on reflection that probably flattered me.
At half-time, the stadium announcer proudly revealed that X-Factor hero Chico would be singing during the interval.
As I sat there being subjected to Chico, with the east-coast wind blowing a chill through me, I did briefly think: 'Maybe I'll apologise to Paladini after all.'
Chico time? Tail between legs time, more like.
Plymouth were then managed by Ian Holloway – a man not best pleased with me when he left QPR but who, upon hearing of my ban from Rangers, acted with typical decency.
Maybe he then found a quiet corner of Roots Hall and burst out laughing. If so I wouldn't blame him.
In fairness to Paladini, after the ban was lifted without any apology from me or conditions set by him, he did make a genuine effort to get along with me in the years that followed.
Unfortunately for me, this wasn't always helpful.
I'm not much of a networker but was giving it a go in the press room at one Rangers game in an effort to secure a bit of extra work.
The person I was speaking to expressed some misgivings based on the fact that I was a QPR fan so maybe not impartial.
I told him that wouldn't be an issue, as I had an awful relationship with the club. When asked to explain I slipped in that I'd been banned, threatened with other bans and was generally seen as an enemy of the Paladini regime.
Completely unbeknown to me, Paladini was elsewhere in the stadium having his ear bent by a well-meaning figure at the club who was suggesting he mend fences with me.
With my story of a fearless reporter and man of principle visibly impressing my would-be new freelance employer, out of the corner of my eye I could see you-know-who walking purposefully towards me.
I could hardly believe my luck. Here I was, stating my case, and as if to prove me right it was actually about to kick off. Perfect.
To my absolute disgust, Paladini embraced me like a long lost brother, telling me how much he respected me, even holding my face for crying out loud. In return I managed a false smile Tony Blair would have been proud of.
It wasn't a one-off. Paladini remained more than civil to me during the rest of his time at Rangers, even when not best pleased with what was written about him.
In fairness to him, he showed a genuine willingness to speak to the media and an understanding of why, as chairman, he ought to maintain good relations.
Yes, some of it was for his own self-gratifying purposes and while I wasn't exactly his journalist of choice, he found others who portrayed him in a much more favourable light.
But while many in football will only co-operate with journalists who play their game, Paladini is not one of them. Not by a long shot.
He was often prepared to give his time knowing full well he probably wouldn't like the end result. He wasn't all about self-promotion when it came to the media. Far from it.
And while reluctant to oppose Briatore to his face, Paladini did raise objections to ridiculous price rises and his fellow Italian's attitude towards QPR supporters, arguing that although he himself had received what he considered to be unfair treatment from fans, they were the lifeblood of the club and should be respected as such.
The irony of that, however, was that Briatore's apparent disdain for the club and fans should always be seen in the context of what he inherited.
What kind of club did he find? One that was down on itself and had been purged of good QPR people because of Paladini's assault on the fabric of the club. His so-called Italian way.
Like I said, Briatore was simply carrying on a process. It was a 2005 thing, not a 2007 thing.
Paladini is the greatest opportunist I've ever come across. His great gift is taking openings that come his way. He was often described by one of his boardroom enemies as "just a waiter" because of his past job working in a restaurant.
It was a term that stuck and was used by others behind his back. My response was always: "Yes, but what a waiter."
That was the problem with many of Paladini's foes – they too often underestimated him. He is the ultimate survivor and so will have no trouble carving a role for himself elsewhere in football, which is what I expect him to do.
What I know for sure about Paladini is that his children and grandchildren mean everything to him. So when his retirement does eventually come, it ought to be a happy one.
David McIntyre Blog
-
John Terry: Mirror Says Police Want to Charge Him
-
Premier League Statement on Racism
-
"The Four Year Plan" shown at the Amsterdam Film Festival
-
Next: STOKE City- Past Results...Played for Both Clubs
-
QPR Ranked Near the Bottom in The Premiership re Social Media
-
Asian Football Awards: Nominees include Lakshmi Mittal and Tony Fernandes.
-
The QPR Poppy Shirts for Charity: When are they/will they be put on sale
-
The QPR Official Supporters Club (OSC): Is that still in "limbo' almost six months later?
-
Euro 2012 Seedings
=