-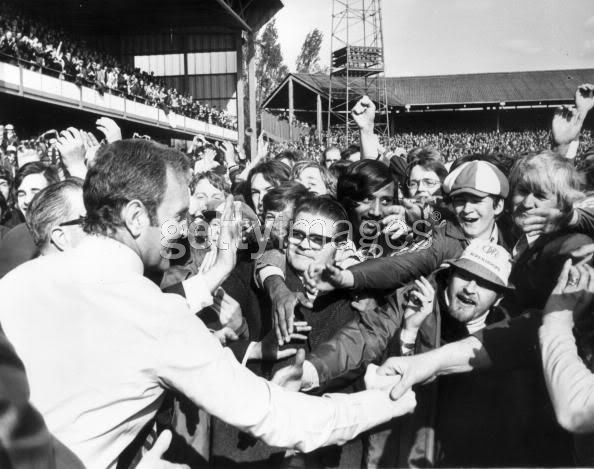 -
QPR REPORT Available on TWITTER!
-
Visit the football-only QPR Report Messageboard/quasi-blog throughout the day for the latest and most-comprehensive QPR Updates and discussion.
_____________________________________________________________________________________
-
On This Day....Almost Thirty-Five Years Ago: April 24, 1976: QPR Defeat Leeds 2-0 to End their Season top of the English First Division - A look back at 1975/76
-
Today: Barnsley vs QPR
-
Neil Warnock Urges Fan Attendance at Player of Year Dinner...And Flashback Report of last Year's Dinner (and Players' early departure)
-
Flashback: "QPR Show How to Lose 27 Million Pounds in Four Years"
-
Portsmouth Entire Squad up for Sale...How they Equalize the sports Leagues in America...Hull spending Next season's cash already...Birmingham financial leagues
-
Crystal Palace Announce Pre-Season Game With Chelsea
-
Ex-QPR (and previouslylinked-to-QPR) DJ Campbell Arrested
-
Court Rules: Fixtures are Copyrighted
Independent - Neil Warnock: Coach trips can be good for team spirit – but you need to play your cards rightWhat I Learnt This Week
- I had the best night's sleep since I arrived at QPR this week, and it was not because we are now safe from relegation.
- Living under the Heathrow flight path, as I do now, I certainly noticed it when the planes stopped flying. I think when they restarted they were lower than normal, I'm sure the chimney pot shook a little bit. We noticed it at training too. Our training ground is so near Heathrow I'm told it could be paved over by the third runway if that ever gets built – at times you think the planes are preparing to land on it already.
- Of course, the volcano wasn't so good for Liverpool and Fulham, what with the journeys they had to make to play in the Europa League. Having played at Hartlepool, and managed Torquay, I know what it feels like to spend hours on a coach.
- I was only at Torquay for 17 games and one of them was at Carlisle. We were trying to avoid dropping out of the league and it was such an important game I managed to persuade a sponsor to pay for a hotel. It paid off because we won, and eventually stayed up. It was one of the best days in my football career. The players there were so genuine, they were only on £100 a week but they'd go through a brick wall for you. One of them, Paul Trollope, is now doing well managing Bristol Rovers.
- I made the journey in reverse when I was at Hartlepool in the early Seventies. There weren't so many motorways then so it took for ever. We were three hours from Doncaster if you were lucky. As Torquay used to play Friday night the players voted to travel on the day of the game. That meant we could stay overnight after the match and go out on the town.
- There were no videos, no PlayStations, no Walkmans or iPods in those days, no TVs on the coach either. The main activity was cards. I remember a trip to Gillingham in which the card school finished with one player gambling away his Ford Anglia. He'd run out of cash, so he threw the keys in. You might think being a team-mate the winner wouldn't take it, but he did. That experience meant as a manager I've always kept my eye on card schools. You can't tell me losing a car to a team-mate will do any good before a game.
- The one good thing about long trips is the adversity gets the camaraderie going, and it won't have hurt Liverpool to be on Runcorn station with the punters for a change.
2. I was guilty as charged, but was glad of a fair hearing
- I was at Wembley on Thursday, attending an FA hearing into comments I made after Crystal Palace were beaten by Aston Villa in the FA Cup. I was still Palace manager at the time. You may recall I was unhappy they scored a goal from a corner which should never have been given, and said so on live TV.
- I intended to plead guilty, but wanted a hearing to explain the circumstances. The match came when I was in the middle of the most trying situation I've endured in 30 years of management – Palace were in administration and I was trying to hold the club together. A place in the sixth round would have meant so much to the club, so to be undone by a mistake was difficult to take. Along with John Duncan, the former Ipswich and Chesterfield manager who accompanied me as a representative of the League Managers Association, I explained this, and added it can get very intense during a match and it often takes a while to cool down. So when a manager gets a microphone under his nose within minutes of the final whistle he often speaks from the heart.
- I have to say I got a super hearing. A lot of people think the members of these panels don't know anything about football and just come up with punishments, but they listened to what we had to say. I received a warning as to my future conduct and was fined £1,000. Having pleaded guilty, I don't think they could have done anything less.
- It was great that they understood the pressure managers were under. I also think they took into account my reaction to a previous controversial incident this season, the "ghost goal" at Bristol City, when Freddie Sears scored but the officials missed the ball going into the net. We were then beaten by a late goal. Most managers would have said a few things in those circumstances but, believe it or not, I felt sorry for ref that day and said so at the time.
3. The 'ghost goal' could yet come back to haunt Palace
- Looking back at the "ghost goal" I just hope that afternoon at Ashton Gate has no bearing on whether Palace stay up. It is going to be tight and it looks as if their match at Sheffield Wednesday on the last day of the season is not going to be one for the faint-hearted.
- We are now safe and looking forward to the end of the season and a chance to make some changes. I have abandoned plans to go to the World Cup – I had been offered some punditry work – because I feel I need to spend time gearing up for QPR. Last summer I did not have a break because I had my hip resurfaced so I need to recharge, then get the squad sorted for next season. The first job will be to replace all the loan players who are going back.
- Being safe, in normal circumstances I would have loved to have played one or two of the kids on Tuesday against Watford so I could have a look at them, but knowing what is at stake for the other teams down there, and my past criticism of managers who have fielded weakened teams against relegation rivals when I was fighting to keep Sheffield United in the top flight, I felt I had no option but to play a strong side. Although it did not help Malky Mackay and his boys, we came out with a win so no one could accuse us of taking it easy.
4. Victory tastes all the sweeter on special occasions
Our match meant I was unable to watch the Special One beating Barcelona 3-1 but when I watched the highlights I had to smile because it is just the type of game I have relished all my career. Unfortunately, it's not been at the level of Inter v Barça, more like Hartlepool v Darlington, but all managers like a challenge. I am sure Jose's glass of red wine after the game tasted even sweeter knowing the likes of Messi had been dealt with. Barça can score a lot at home, but I still have that feeling for Mourinho to come through.
5. One style fits all when it comes to boys in uniform
...
6. Feeling safe is a picnic in the park with no more worries
Last weekend was Amy's birthday. My oldest two, Natalie and James, came down with James's wife Sarah, and Amy had some friends round on Saturday. It was after our defeat against Cardiff. Having been warned straight after the game by Sharon we still needed a point my face was long as we got home. Sharon told me if I didn't buck up, and change my face, I were in big trouble. I didn't want to receive another of them looks so after that I was the life of the party.
Sunday was the Sheffield derby and I was rooting for United to get at least a draw as that would make us safe. I started listening to it but when Wednesday scored that was it; Amy and Sharon said, "Come on Dad, turn it off", and dragged me out to Richmond Park. We ended up having an impromptu picnic while waiting for that dreaded text message. Imagine my relief when it came through that it had finished 1-1. It doesn't matter what anyone tells you, about being calm, everyone in football is worried until they are out of danger.
- Today we go to Barnsley, one of my previous clubs where I really enjoyed playing. It'll be nice, but strange, to have a match in which there is nothing at stake for either side. I wonder what the atmosphere will be like."
Independent
-
John Gregory in Israel, ProfiledCNN
-
QPR's Lakshmi Mittal Ranked as World's Richest Football Club Owner
-
Tony Ingham (RIP)
-
QPR1st Postpone Their AGM (and Flashback to The Birth of QPR1st)
-
"Play The Ground Location Game"
-
Flashback: Dave McIntyre Compares QPR Transfer Dealings with Other (more successful) Clubs
-
Three Year Flashback: New QPR Contract for John Gregory