-
-
QPR REPORT Available on TWITTER!
-
Visit the football-only new-look QPR Report Messageboard throughout the day for latest QPR Updates and discussion.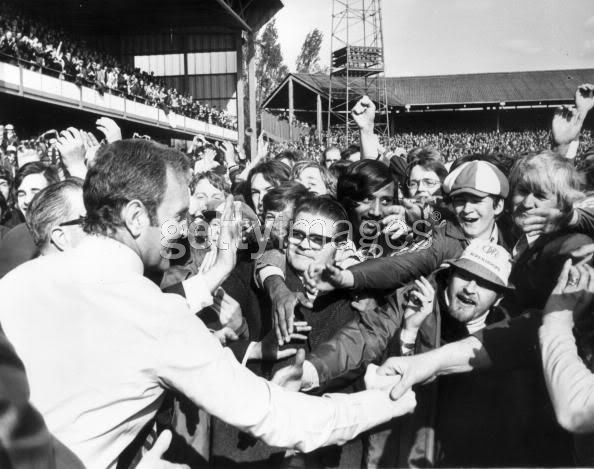 -
Warnock Transfer Talk/Speculation
-
On This Day in Football: Oxford League Cup Final!
-
Year Flashback: QPR Announce "Off to Bahrain"
-
Club-by-Club Championship Average Attendances This Season
QPR Official Site - R'S QUIT COMBINATION LEAGUE
- Neil Warnock has confirmed that QPR will quit the Totesport.com Combination Reserve League at the end of the current campaign.
- Warnock believes arranging friendlies against higher profile opposition on a regular basis will prove more fruitful for the R's second string next season.
- Warnock told www.qpr.co.uk: "No disrespect, but friendlies against local sides like Spurs, Chelsea and Fulham, plus teams from the Championship, will give us more - especially if we play them at our training ground.
- "It will save the team all that travel - and it will save me the journeys as well so that I can keep tabs on them.
- "The Reserve team will play a key role in the continued development of our young players next season, as well as giving those First Team lads who are short of game-time the chance to prove their worth"
QPR
Standard - Crystal Palace look to old boss for a show of strength
Ian Gibb
- Crystal Palace boss Paul Hart is urging Neil Warnock not to select a weakened Queens Park Rangers team against Watford tonight as it could push his former club closer to the drop.
Warnock swapped relegation battles when he quit Palace for Rangers last month and, having steered his new team to safety, he could now have a huge say in the Selhurst Park club's destiny.
The 61-year-old wants to give some of QPR's youngsters a run-out as he prepares for next season but that could open up the way for Watford to snatch a win to take themselves out of the relegation equation.
Understandably, Hart is feeling concerned. The Palace manager said: "We would hope QPR will put out their strongest team. Clubs have to stay honest with their selections at this stage of the season. And that is generally what happens in the English leagues. I would not try to pick Neil Warnock's best team. We just hope it's their strongest."
Teenage striker Antonio German has been touted as a starter alongside Lee Cook in place of Jay Simpson and former Watford forward Tamas Priskin.
Striker Angelo Balanta, who has only made four appearance this season, and midfielder Josh Parker, with just two games for Rangers this term, could also be in the squad.
Whatever side Warnock does field, Watford boss Malky Mackay is expecting a tough game. He said: "The way he sets his teams out, you can guarantee it's never going to be easy for the opposition. You don't expect his teams to lie down."
Given that Palace play Sheffield Wednesday on the final day of the season, Mackay knows victory at Loftus Road will make his side safe.
However, he selection problems of his own. The midfield is weakened by loss of player of the year Tom Cleverley after suffering knee ligament damage and the attack will be missing 11-goal leading scorer Heidar Helgusonn, who can't play tonight as he is on loan from Rangers.
But there is some bright news for Mackay, who said: "We have left-back Lloyd Doyley back in the squad after his hamstring injury and that is a big lift for the boys as he has had an excellent season."
Danny Graham, normally a substitute, will lead the attack. Mackay added: "He scored what should have been a late winner against West Brom [two weeks ago] and I have no problem about him stepping up."
Standard
-
Raheem Sterling Was a Good Trainer
-
Police Violence Against Fans
-
Plymouth Fan Disinterest Leads to Cancellation of Fans/Players Awards Night
-
2010/2011 QPR Season Tickets: 800 Sold Thus Far?
-
Video Flashback: Great Goal by Dave Clement from the Brilliant QPR Team of 1973/74
-
Pat Agyemang Plays for Bristol City (who apparently are appointing Steve Coppell as manager)
BBC - Mahon could stay at QPR - Warnock
."
QPR
-
On This Day in Football and at QPR!
-
Video: A Past QPR vs Watford Game
-
Video: The recent Crystal Palace vs QPR game
-
Flashback: Fifty Best-Ever Football Books
-
Year Flashback: Neil Warnock Linked to QPR (and Ipswich) Jobs
-
Ex-QPR Chris Day Returns to the Football League
--
Stevenage Arrival in Football League
QPR Official Site - NW: 'SAFETY NOT SOMETHING TO CELEBRATE'
- Neil Warnock spoke of his delight this morning that his QPR side are now guaranteed Championship football next season - but insists it's not something to celebrate.
- Sheffield Wednesday's failure to beat Steel City rivals Sheffield United on Sunday lunchtime means the R's are now assured of their Championship status.
- Speaking to www.qpr.co.uk, Warnock said: "It (safety) was the first objective when we arrived here.
- "We've reached that and I'm delighted, but let's be perfectly honest, it's not something to harp on about.
- "It's not exactly something to celebrate.
- "We should be competing towards the top end of this division with the players we have, but it's been a season of upheaval for one reason or another and now we can look towards next season knowing our Championship status is assured."
QPR
-
QPR vs Cardiff Match Reports and Warnock Comments - Including re Very different Loan Policy Next Season
Also:
Brief Warnock/BBC Audio
Ex-QPR Chairmen Updates!
-
One Man Not at Loftus Road on Saturday: Flavio Briatore
-
Ex-QPR Chairman Caliendo on Ex-QPR Director Dunga (His Client)
-
The Massive reaction/interest in India to (almost-QPR) Sunil Chhetri playing in the US MLS
-
Premiership Player Forced to Pay Protection
-
Notts County: High Wages Lead to Promotion
-
ESPN to Discuss FA Cup Changes
-
Fitz Hall Open to Newcastle Offers
-
Year Flashback: Slew of Managers Linked to QPR...Follow-up QPR Statement re Sousa and Briatore Q&A re QPR Managerial Departures
-
Remaining Games: Relegation Rivals (NON-QPR!)
-
2010/11 Playoffs Not at Wembley?
-