-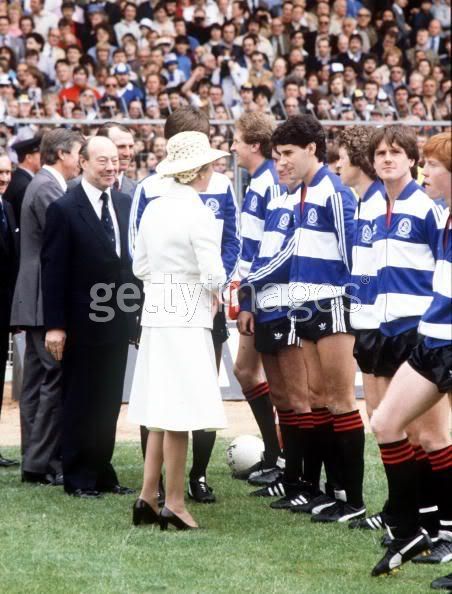 -
-
For QPR and Football Updates throughout the day, also check the QPR Report Messageboard/quasi-blog. Join in or just read the various QPR and football-only discussions!
-
An invitation to QPR Supporters across the globe! Whatever country. Whatever continent. Whatever age. Whatever Perspective: Come post on the growing, truly-International, QPR and football-only QPR Report Messageboard
_____________________________________________________________________________________
Today's Teams for QPR at Sheffield UnitedQPR
: Kenny, Orr, Hill, Derry, Hall, Taarabt, Helguson, Faurlin, Mackie, Gorkss, Ephraim. Subs: Leigertwood, Clarke, Connolly, Ramage, Cerny, German, Parker.
Blades:
Simonsen, Montgomery, Morgan, Ertl, Britton, Evans, Taylor, Cresswell, Ward, Bartley, Quinn. Subs: Bogdanovic, Yeates, Aksalu, Kozluk, James, Chapell.
-
Follow on the QPR Report Messageboard Match Thread
-
Saracens Set to Leave Watford. Loftus Road Possible New Home
-
On This Day in 1968: QPR's Very First Away Game in the First Division: Against Champions-to-be, Leeds United Away
-
Several Ex-QPR Birthdays (Ready, Allen, King, Metchick)
-
Three Year Flashback: QPR Chairman Antonio Caliendo: The Club Not for Sale
-
Today Sheffield United
and
Additional Sheffield United vs QPR Previews
-
Chris Charles Weekly Blog
-
Ex-QPR Director in Court Again
-
Too Fat. Lose Weight. Or Get Fined!
-
Liverpool's Raheem Sterling in England U-17 Squad
-
Helping Pakistan Victims
-
On This Day in Football History: August 13
-
QPR Season Tickets Sold: Updated Number 6,993
-
Ipswich Jon Waters (A reported QPR Target) Supposedly Stripped of Captaincy and possibly Dropped
-
What Premiership Clubs Got Paid for Shirt Sponsorships
-
Five Years ago yesterday, QPR defeated Sheffield United. Off the field, assertions were made...Arrests were made...and ultimately: All Charged were found NOT Guilty
.
-
A few Warm Memories from an Ex-QPR Staffer