-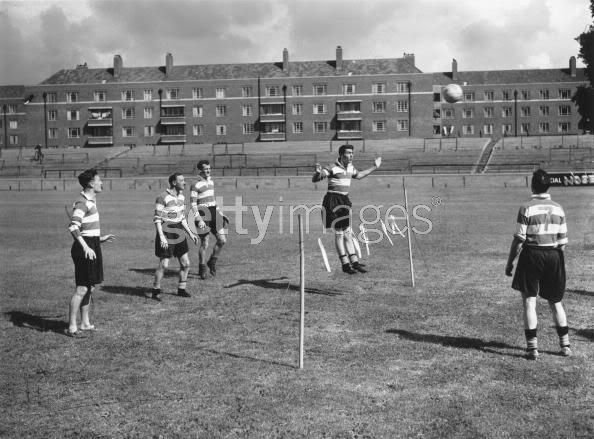 -
For QPR and Football Updates throughout the day, visit the ever-growing (and hopefully always-improving!) QPR Report Messageboard/quasi-blog. Either offer your own perspectives on any of the topics (QPR and football only). Or of course, feel free to simply read the various QPR and football-only discussions. Also: QPR REPORT ON TWITTER
_____________________________________________________________________________________
-
Sousa Axed by Leicester
-
Crystal Palace vs QPR Supposedly Livestreamed on Fox Soccer Tv
-
Steffan Moore Update
QPR have the #1 player, #1 Goalie, #1 Defender, #1 Midfielder and #1 Forward in the Championship
LATEST Actim Index - Various Categories
-
The Actim Index - Top Hundred
:
#1 Mackie #2 Gorkss #4 Taarabt #7 Helguson #10 Ephraim #12 Kenny #20 Derry #23 Connolly #32 Hill
-
Actim Index: Top 100 Championship Players
Queens Park Rangers are Goal.com UK's Team of the Month for SeptemberGoal.com 1 Oct 2010 Queens Park Rangers have been crowned as Goal.com UK's Team of the Month for September.
The Goal.com UK team were asked to put forward their views on which club should be given the honour, and after a tough battle with West Bromwich Albion it was QPR who were chosen as the best team this month.
Neil Warnock's men have been in strong form this term, and are yet to lose a game in the Championship. They are being touted as early favourites to achieve promotion to the Premier League at the end of the season, as they have scored 22 and conceded only two goals - making them the team with the most potent attack and miserly defence in the second tier.
The Championship table toppers have a goal difference of +20 and a six-point lead over their nearest rivals Cardiff City.
The Loftus Road boss Warnock recently said after the draw with Milwall: "I'm happy with how things are going at the moment. The performances have been good, and this was another good display."
In the meantime, striker Jamie Mackie has been in the form of his life since making a move from Plymouth Argyle during the summer, and he has been key to the club's fortunes this term - scoring eight goals for the club.
QPR 3-0 Middlesbrough
September 11: Helguson, Ephraim & Mackie secure three points
Ipswich 0-3 QPR
September 14: Mackie (2) and Helguson on target again
Leicester 0-2 QPR
September 18: Mackie bags a brace in a win at the Walkers
QPR 3-0 Doncaster
September 25: Gorkss (2) and Taarabt score in a home victory
QPR 0-0 Millwall
September 28: Goalless draw at Loftus Road
Honourable mentions:
West Bromwich Albion, for their derby-day delight in beating Birmingham City, seeing off Manchester City in the League Cup, securing a point against Tottenham, and most importantly, a shock victory over Arsenal.
Chelsea, for continuing their stay at the top of the Premier League. Carlo Ancelotti's men did suffer a defeat to Manchester City, but answered their detractors with a Champions League victory over Olympique Marseille.
League One side Rochdale, for their marked improvement through the month of September. Following their listless start to the season, accumulating only four points through August, they managed to up their performances and have an undefeated run in the league through September - rising to fourth place in the process.
Port Vale, for their unblemished record in the League Two this month. The Staffordshire club played five league games and came out unscathed in them all, as they appear to be early favourites for promotion.
Goal.com
QPR Official Site - VINE JOINS HULL ON LOAN Rowan Vine has joined fellow Championship outfit Hull City on a one month loan deal.
The 28 year-old, who is yet to feature for the R's this season, will remain with the Tigers until November 6th.
Vine could be in line to make his Hull debut against Coventry City on Saturday.
Nigel Pearson's side currently occupy 17th place in the second tier.
QPR
Hull Official Site - Tigers Bring In Vine
The Tigers have signed striker Rowan Vine on loan from Championship rivals Queens Park Rangers.
28-year-old Vine will be available for selection for tomorrow's home game against Coventry after terms were agreed on an initial one-month deal earlier today.
Standing at over six feet tall, Vine is good both in the air and on the ground and is experienced at leading the line. He started his career with Portsmouth and went on to play for Luton and Birmingham before joining QPR, initially on loan, in 2007.
His best spell came with Luton and he was part of the side that pipped the Tigers to the League One title in 2005. He scored nine goals that season and was top of the 'assist' chart in the division. Ten goals in 30 appearances followed in his first season in the Championship.
He helped Birmingham to promotion to the Premier League after joining them in January 2007 before a permanent move to QPR came a year later.
Vine will wear squad number 28 for the Tigers.
Hull
QPR vs CRYSTAL PALACE
Croydon Today - Ambrose setbackDARREN Ambrose will miss Crystal Palace's home game with Queens Park Rangers tomorrow after failing to recover from his long-term leg injury.
Ambrose had hoped to make his comeback against the club he was within minutes of joining in the summer but will now not return for another two weeks at least.
The 26-year-old sustained bad bruising to a bone in his leg following a collision in training back in August, but he is still not running on the injury and manager George Burley will not consider him for selection until after the international break.
Ambrose's absence has been keenly felt by a Palace side for which he scored 20 goals last season. The Eagles have managed just eight goals in nine games this season and are without a goal in their last three outings.
"The bone bruising is substantial – it's a lot better but he's still not jogging," said Burley. "It's an injury which will only heal in its own time, there's no need to operate.
"When you take 20 goals away from a side, like he got last season, it's a big loss."
Ambrose is one of an astonishing 10 players on Burley's injury list – which lengthened on Tuesday night with the additions of Neil Danns (knee) and Claude Davis (back).
Danns limped off at Cardiff after damaging medial knee ligaments. The midfielder had a scan yesterday but is expected to be out for at least a few weeks.
Davis' injury is a strained back muscle and could keep him out of the squad on Saturday as well.
"At the moment we have 11 players unavailable – a whole team," said Burley. "Ten are injured and one is suspended. Anthony Gardner is probably not going to be 100 per cent for Saturday either."
The additional loss of Danns is a further blow to Palace's efforts to improve their fortunes in front of goal.
Danns has scored three times this season for the Eagles, who are also without long-term absentee Sean Scannell and the suspended James Vaughan.
Croydon Today
Croydon.co.uk re Warnock: "'Crystal Palace job brought back my love of the game"
PRESSURE comes in many different varieties and Neil Warnock is experiencing one of those alternatives as his QPR side stare down at the rest of the Championship, writes Sam Munnery.
Last season Warnock's pressure cooker was at Selhurst Park as he tried to stave off relegation following the 10-point deduction when the Eagles entered administration.
As we know, he was not around by the time Palace finally completed the escape act on the last day of the season.
Instead he took up a new challenge at Loftus Road and, after a very good start to the season, he finds himself dealing with Rangers' fans expectations of promotion.
"It's been a great start to the season and we have only just started," Warnock told the Advertiser this week.
"You can't predict any results though as everyone seems able to beat each other."
Warnock is not the only returning face as Clint Hill and Shaun Derry make their first appearances at Selhurst Park since leaving to join their former boss at Rangers in the summer.
The pair have helped the west Londoners to top spot, conceding just two goals in the league all season.
And with Palace's attacking options in short supply, Warnock's men will be hopeful of a sixth straight clean sheet.
Warnock himself says he is relishing the return to Selhurst however and credits his time at the club with reinvigorating his love for football.
"In many ways it gave me that enthusiasm for the game that I never thought I'd have again," he said, before launching into a criticism of the hedge fund Agilo that took Palace into administration last season.
"I don't know what the guy from the hedge fund did it for - he still didn't get his money back," said the Hoops' boss.
"But I am delighted that Steve Parish and his group have taken it on now.
"It's great to see so many youngsters in the Palace team now as well. I have never seen the quality of youngsters that Palace have got - I gave three or four of those lads debuts during my time there."
It is a second London derby in a week for Rangers who lost their 100 per cent home record in a 0-0 draw with Millwall on Tuesday night.
Warnock said he enjoys the parochial occasions and hinted his side's greater experience might prove decisive when emotions start running high.
"It was a great game on Tuesday and that's what it will be on Saturday," he said.
"We have some very level-headed lads and they don't take anything for granted. We're all looking forward to it."
Croydon
-
Three Years Ago: John Gregory Axed as the Briatore Era Got Under Way!
-
Year Flashback: Mick Harford Leaves Luton (and who knew where he'd end up!)
-
Birthday for Paul Furlong
-
Non-QPR Q&A With Coach Steve Constantine: The Man Who Mounted a Web Campaign to be QPR Manager (pre-Holloway appointment)
-
Police Want to be Paid more to Police Game Days
-
West Ham - and Spurs - Want the Olympic Stadium
England U-21 Squad Named vs Romania: Kyle Walker Included
- Fielding (Blackburn Rovers), Loach (Watford), Smithies (Huddersfield Town), Steele (M'Boro), Bertrand (Nottm Forest), Gibbs (Arsenal), Jones (Blackburn), Kelly (Liverpool), Mancienne (Wolves), Richards (Man City), Smalling (Man Utd), Walker (QPR), Albrington (Aston Villa), Cleverley (Wigan), Cork (Burnely), Henderson (Sunderland), Lansbury (Arsenal), Muamba (Bolton), Rose (Bristol City), Wilshere (Arsenal), Delfouneso (Aston Villa), Sturridge (Chelsea), Welbeck (Sunderland).