-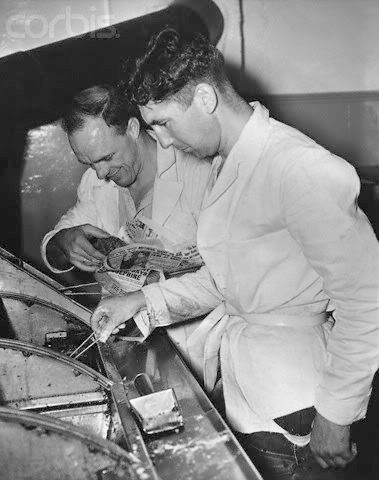 QPR's Arthur Jefferson and Albert Smith
-
-
APPROACHING 1,300 DAYS SINCE QPR's LAST FAN FORUM: April 27, 2007.
-
-
For QPR and Football Updates throughout the day, visit the ever-growing (and hopefully, always-improving!)QPR Report Messageboard/quasi-blog . All QPR and football perspective welcome. Or simply feel free to read the football-only updates and discussions. Also see: QPR REPORT ON TWITTER
_____________________________________________________________________________________
-
-
Flashback: Akos Buzaskay Joins QPR On Loan
-
Today's QPR Birthdays: Harper and Clarke
-
Year Flashback: QPR1st's AGM Report - and QPR's Deputy Managing Director, Ali Russell's Response
-
Latest Actim Index Rankings
-
Further Tributes to ACTING CORPORAL DAVID BARNSDALE Killed in Afghanistan
-
Profile of the One Professional Footballer who Won the Victoria Cross during World War I
-
Kick Kick Out Racism
Independent
Neil Warnock: Disgusted of Loftus Road...Neville's escape shows how the big clubs get all the breaks

What I Learnt This Week
Saturday, 30 October 2010
The one decision last weekend which disappointed more than any this season was Andre Marriner not sending off Gary Neville at Stoke.
It was an obvious second booking, a decision which would have changed the match. Smaller clubs have always complained the elite get favours, but I have long thought that many decisions can be explained by the fact referees are human and are as vulnerable as anyone else when there are 60,000-70,000 fans baying for a verdict in their favour. But this was at the Britannia, where the Stoke fans make a right racket.
It is nothing to do with the fact it was him – I am Gary Neville's biggest fan – it was just that everyone in football knew if that foul had been committed by an opponent at Old Trafford it would have been a sending-off.
I can remember vividly the last time I felt like this about a decision, and it was Man United again. They had to beat Wigan in the last game of the season in 2008 to win the title and Steve Bennett was refereeing. Steve was a stickler for doing everything by the book, I called him "robot man" because he never let common sense get in the way of regulations. That day Steve should have sent Paul Scholes off about half-time for a second booking. Any other player, in another team, would have gone. With so much at stake in that game I did feel disgusted that evening, and likewise Sunday night.
So the next time you hear Tony Pulis, Big Sam or anyone else at a similar club banging on about the big teams getting all the breaks, think back to Sunday's decision and you'll know why.
2. How green was my valley? I was looking the other way
It's been a strange week for us at QPR. We've not been on the motorway, I've slept in my own bed, and most of all I've seen the family. The one plus about playing Bristol City last Friday night is that I was down in Cornwall at midnight and had a proper weekend with them.
On Sunday, after some wonderful fish and chips at Looe, we went to a place called Adrenalin Quarry. They have a Zip Wire, the longest in Britain at 500 feet, down a valley and over a lagoon. You go down in a pair. Like everyone, as I get older I think I put weight on, but it was still a bit embarrassing when they filled this big blue bottle of water to make sure Amy had sufficient weight on her, but didn't need to add anything on my side.
There are fantastic views and I couldn't wait, but as soon as I set off I was twisted round backwards and whatever I tried couldn't rectify it. So I looked backwards up the valley all the way. What a let-down. Amy was facing the right way and having a lovely time, she told me all about it. Poor William is going to have to put some weight on, they told him he was not heavy enough. He's also waiting to get a year older, then he will be allowed to go on a faster go-kart at the track we go to down there. Hoping to put on weight, looking forward to getting older – it's been a while since I held either of those ambitions.
We rushed back that evening to have a cup of tea by the beach but as we pulled up at five o'clock the two cafes had closed. We were gutted, but there was glorious sunshine so we walked along the front. While the kids played I lay down on a bench with my head on Sharon's legs and had a few minutes in the sun. Then the sun moved, so we did, to the next bench. And it happened again, and again. We worked out every five-and-a-quarter minutes we had to move to the next bench. We did eight benches before the sun dipped below the horizon.
3. Call centres can make a meal out of a simple answer
What's my bugbear of the week? I had to phone an electricity company to change my monthly payments. I was just about to do tea and I thought I'd get the phone call done. I'd been on about a minute listening to a voice telling me, "All our operators are engaged, please hold, your call is important to us." I was doing sea bass fillets with green beans, so I put the phone on speaker and got them out of the fridge. I cooked the sea bass, cooked the greens, opened a bottle of wine, poured myself a glass, put my meal on the table, ate my meal. I was on my last mouthful when a young lady answered and sorted out my query. I said to her, "I must tell you, darling, while I've been waiting for you to answer I've got my dinner out, cooked it and eaten it. But I still waited, because you told me my call was important to you." I don't think I'd have been so understanding if I hadn't been on speakerphone. Whoever invented them has saved a lot of people from rising blood pressure.
4. Now everyone puts the League before the League Cup
There were some unusual team sheets in the Carling Cup. Normally it is the Premier League clubs who rest everybody, but while Arsenal finally put out a team with intent to win it Championship teams like Burnley, Swansea and Ipswich played the fringe players. It shows how much importance these clubs have put on getting out of the Championship. The League matters, at any level. Ian Sampson, the manager at Northampton, will have been on cloud nine after winning at Anfield in the last round but I doubt he is too upset at losing to Ipswich this week. While beating Liverpool was a fantastic achievement Northampton haven't won since that week and he'll be keen to get his team's focus back on the bread and butter.
The one tie I don't want to see drawn out of the hat this morning is Manchester United v Arsenal. I know it would be a great match, but I would like to see Arséne Wenger win something and get people off his back.
5. Managers need a chairman who will watch their back
How disappointed I was this week at my old club Notts County sacking Craig Short after 13 games. It is not just a premature decision, it is a daft one. If they had won last week they would have been a point off the play-offs. But I was told over two weeks ago that an influential person behind the scenes at the club wanted Craig out and to bring Paul Ince in. As did the same person when the interviews took place this summer. At the time the chairman wanted Craig and supported him, but a few months later he seems to have changed his mind.
A truism to all young managers starting out is you have got to make sure you have got people behind you who will support you. It is obvious to me right from the first game this season, that has not always been the case at Notts County. When I was asked this week by the Nottingham Evening Post to comment I said all this, but of course the local paper have to have a working relationship with their local club. The bit about my knowing that Ince would be appointed two weeks ago was conveniently left out. I am very glad I have a column of my own so I can tell people what I know.
What a different situation Paul Peschisolido has at Burton Albion where one of the fairest chairmen I have ever known, Ben Robinson, will be doing everything to support his manager once he has appointed him. Would Robinson have sacked a manager after 13 games, with the club having a fair start? No, and he would not have tolerated anybody influencing him to make such a decision.
Another manager who's had to deal with a lot of speculation is Chris Hughton at Newcastle. I don't think Chris will be worried about it at all. He's doing his reputation no harm whatsoever. From the first day he set foot in the club he has acted with dignity and I think he's been loving every minute of it. But the one thing you know when you go into football management is that the sack is round the corner. That's why you have to be your own man if you can.
6. It's not only in the Ashes that sledging can turn nasty
I'm really looking forward to the Ashes. One thing I don't think England will be doing is any more boxing after Jimmy Anderson's injury. That was a daft idea, but we all have done stupid things as managers. When I look back, my biggest was at Notts County, a few days before we played Man City in the FA Cup. We went sledging in Wollaton Park. It was only when I looked at the pictures on TV later I realised both my keepers, Steve Cherry and Kevin Blackwell, were flying past behind me on the same sledge. They missed a tree by millimetres.
7. I'm no dirty old man – it's not what it looked like
Gianni Paladini and me had dinner in London this week with our daughters, Katie and Natalie. Both girls are in their twenties and I could see people looking at us, thinking, "Look at those dirty old men." Their next thought would have been, "They must have a few quid to be with girls like that." We had a good laugh thinking about that.
Independent


\This is Hull and East Riding-
HULL CITY: Pearson seeks Vine talks
NIGEL Pearson will enter talks with QPR next week in a bid to extend Rowan Vine's loan spell with Hull City.
As it stands, the 28-year-old striker will see his current one-month deal expire after today's trip to Barnsley.
But with City and QPR keen to see Vine's stay stretched to at least another month, it is hoped talks will see the forward remain at the KC.
QPR boss Neil Warnock has made it clear that Vine has no future with his table-topping side and Pearson would be only too happy to profit.
All that remains to be sorted are the financial terms of an extended deal and the City boss hopes there will be no hitches.
"I had a chat with the player on Thursday and like any situation with loan players, we'll explore the possibilities open to us," said Pearson.
"I'd like to keep him but it will depend on a few things.
"I think he's enjoyed himself and he's fitted in so hopefully we can make something happen."
Vine is yet to find the net in his four appearances after a debut in the 0-0 draw with Coventry but has shown signs of progress.
A partnership with Nick Barmby, first tried in defeat to Portsmouth last weekend, could be given another chance to shine at Barnsley.
Pearson added: "He will be the first to admit his disappointment that he's not scored so far but I've seen a gradual improvement, certainly in his fitness levels, since he's been here.
"We need as many players as possible available at the moment and we still need to find the answers in terms of scoring goals."
This is Hull and East Riding
-
Three Year Flashback: After weeks of various managers being linked to QPR, Luigi De Canio Announced as QPR's First Foreign Manager. Mick Harford Departs (for the first time)...Flashack: De Canio's Two Assistant Coaches announced - as Warren Neil Departs
-
Donate to QPR GIRLS ONLINE