"QPR are caught offside more often than any other EPL team, an average of 2.9 times per match, while Fulham are flagged the least often (1.5)"
Starcount - Queens Park Rangers Football Club
Queens Park Rangers Football Club have a Starscore of 916,719 and are No.17002 today on the Global social media chart
- With a total of 102,089 Twitter followers, 178,585 Facebook fans and 360,880 YouTube views. Today Queens Park Rangers Football Club gained 106 Facebook fans, gained 164 Twitter followers and gained 607 YouTube views.
- Their social media ranking has moved down 2 places in the daily Premier-League Football Team, UK Chart to no.14 and remains at no.12 in the all time Premier-League Football Team, UK Chart.
Starcount
And exactly a year ago, February 24, 2012:....
-
PickOurTeam Blog Awards - QPR
With the current Premier League season entering what promises to be a thrilling final stretch, we present to you our pick of the best QPR blogs out there. These are all part of the inaugural PickOurTeam Blog Awards which recognise blogs that display excellent football content along with the quality insight and simmering passion that make these blogs the forums from which we support our teams.
Address:
http://www.qprreport.blogspot.co.uk
Twitter:
@QPRReport
Social influence: Twitter 3,867; Facebook 167
Review: If it's in the news and it's about QPR, you'll find it on QPR Report. A blog feed that collects all the latest Rangers news and views, along with history lessons everyday in all things blue and white hoops. Its 'On This Day Feature' remains one of the blog's most popular features, and gives it a real-selling point amongst the rest of the crowd.
Sample quote: "QPR Report Thursday: The Truth re Stan Bowles and Sunderland's FA Cup...The Tony Fernandes Era at QPR Hits the 18-month mark ­ what have we learned?......Flashback: Chelsea in the FA Cup Quarter Final...QPR in The Community Project...London Call-In With Granero."
Loft For Words
Address:
http://www.loftforwords.co.uk
Social influence: Twitter 3,420
Review: Loft For Words publish many original and substantial pieces
of original thought on all things blue and white. Their articles prompt
discussion on the goings on at Loftus Road, and it is updated daily. But it is their quirky features which makes LFW stand out from the rest: ground guides, pub guides, stats, facts and tales of away day travel, you can spend hours flicking through this site.
Sample quote: "The team was picked by Hughes' coaching staff, and it said a lot about their opinion of their former boss' team selection that they immediately returned the likes of Kieron Dyer, Shaun Derry, Clint Hill and Ale Faurlin to the starting line up. The result was a performance far more spirited than anything Hughes had managed to coax from his overpaid big name stars for months."
QPR
.org
Address:
http://www.qpr.org
Twitter:
@QPRORG
Social Influence: Twitter 3,075
Review: The original QPR news and views message board, QPR.org has a strong following on twitter as it delivers the hottest articles on QPR from around the globe whilst still maintaining an active message board and chat room for fans to have their say. Photos, videos, articles and polls gives it a great interactive feature, and it is actually older than the Official QPR website!
Sample Quote: "It can perhaps be considered a little more mature and cultured than is usual on football message boards."
Address:
http://www.qprnet.com/
Twitter:
@QPRnet
Social influence: Twitter 1,586; Facebook 185
Review: The place to go for big name interviews with players associated with Queens Park Rangers. In the past the site has featured pieces with McLintock, Fenwick, Hill, Venables and over 40 different QPR personalities. The site also runs their own game Fantasy Rangers, and has up to date news and previews on all the latest fixtures.
Sample quote: "Hapless defending, goals presented on a plate, rolling over without a fight, it's the sort of performance we start to believe Redknapp has stamped out but then crops up every few weeks to remind us how bad things actually are."
Independent R's
Address:
http://www.indyrs.co.uk/
Twitter:
@QPRindyrs
Social influence: Twitter 670; Facebook 300
Review: Social networking figures fail to show the level of popularity of Indy R's. Run by one of the club's biggest voices, Paul Finney, the site mixes fan opinion with great articles on the past and present issues of the club. Sites presidents are former Rangers striker Kevin Gallen and the late Alan McDonald.
Sample quote: "Fecking Man Utd fans on twitter and facebook not to mention on the radio talking about Saturday as turn up, get points return to Surrey. Would fecking love it if we turned them over, love it. Come on R's."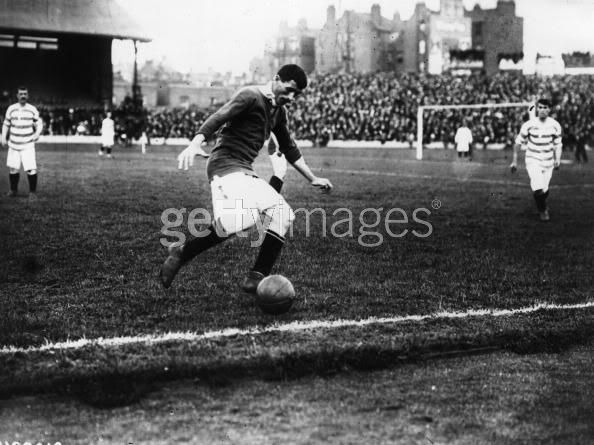 Independent - Ian Herbert
Manchester United manager warns players' wages and agent fees will cause meltdown if Rangers are relegated
Sir Alex Ferguson has warned ahead of Manchester United's match at bottom-of-the-table Queen's Park Rangers that the lucrative contracts being paid by clubs desperate to stay in the Premier League risk financial calamity after relegation to the Championship.
Harry Redknapp, the QPR manager, was the biggest spender in the January transfer window with the £12.5m signing Chris Samba, for whom previous manager Mark Hughes refused to meet £100,000-a-week wage demands, considered crucial to the survival fight. The Rangers owner, Tony Fernandes, has insisted that Samba is not earning a six-figure weekly sum at Loftus Road, though it will have been a lucrative deal to entice him from Russian side Anzhi Makhachkala and his wage level will remain the same if Rangers are relegated, which may make it difficult to move him on.
"The players' contracts is where the [real spending] issue lies [for struggling clubs]," said Ferguson, for whom Phil Jones is a major doubt today. "Some will be on very good contracts in the Premier League and dropping into the Championship, how the motivation starts is very difficult I would imagine. Clubs have to pay their contracts. The only place you want to be is the Premier League and that's reflected in QPR spending the money they have done and other clubs also."
Rangers' dependency on agents to bring in players prompted the former United captain Gary Neville to argue, in a thoughtful newspaper column this week, that the individual wages of players and their agents should be published. Ferguson said he agreed with Neville, though was not convinced such a system was workable. "I don't see it doing any harm," the manager said. "It might highlight to the public how ridiculous it can be for some agents to make the money they do. But I don't think that will ever change. Once there's a transfer window, agents will make money. They are there and they are not going away I'm afraid. We'd like to see them go away but that won't happen."
Neville questioned the practice of agents "hanging round youth games" in order to gain influence on players and expressed concern the game was heading for a crisis he likened to the banking scandals. He argued for greater transparency. "Firstly, publish the wages of players, as they do in the US sports, so there is no mystique about salaries," he said. "Secondly, as well as publishing how much a club spend on agents – as the Football League and Premier League do every year – break down those fees to the individual agents and their companies.'"
Ferguson did not hold out huge hope that Redknapp can rescue Rangers from the drop. "It might have helped them if he'd gone there a bit earlier but they are where they are and it's not easy down at the bottom," he said. "Harry would be the first to admit that. But with his experience and his ability to judge players then he will have a better chance than most in that situation." Independent
- FORTHCOMING: CLUB-FAN WEBSITE MEET
Meeting reps from the #QPR fan websites next week in a bid to improve communications across my department. Good feedback so far #QPR