-

-
-
For QPR and Football Updates throughout the day, visit the ever-growing (and hopefully always-improving!) QPR Report Messageboard/quasi-blog. Either offer your own perspectives on any of the topics (QPR and football only). Or of course, feel free to simply read the various QPR and football-only discussions. Also: QPR REPORT ON TWITTER
_____________________________________________________________________________________
-
-
Akos Buzsaky was NOT Included in the Hungarian Squad for the 2012 Qualifying Games
-
QPR vs MILLWALL - REPORTS & Comments
-
"Leaders in Football" Conference Details
-
VIDEO from 1975: QPR Crush Everton
-
QPR1st Statement "Trouble at Match on Tuesday"
-
Birthday for Former QPR Chairman, Bill Power
-
Five Years Ago, Gianni Paladini Officially Appointed Bill Power's Replacement as Chairman.
-
QPR's FA Cup Final Replay Sub Hits the Half Century Mark
-
Also Birthday Today: Pat Agyemang
-
Forty Years Ago Today: Revenge for Alec Stock and Mike Keen at Luton who beat QPR at Loftus Road
-
Great Job: Become a Football Administrator!
STAN BOWLESGuardian/Evan Fanning - Wednesday's quiz Just how much do you know about QPR legend Stan Bowles

Football quiz: Stan BowlesToday's questions would be worth £50m in today's money ...

If Stan Bowles wasn't playing football or in a betting shop, he was almost certainly lying under a tree. Photograph: Evening Standard/Getty Images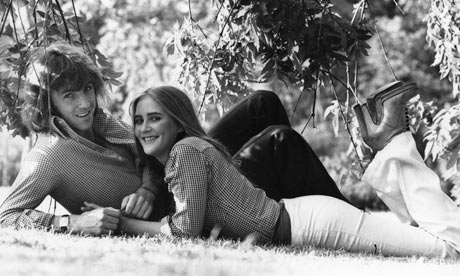 1. Which manager signed Stan Bowles for QPR?
Tommy Docherty Les Allen Gordon Jago Dave Sexton 2. From which club did he join QPR?
Manchester City Bury Crewe Carlisle 3. Bowles replaced Rodney Marsh in the QPR No10 shirt. Who did Marsh sign for after leaving Loftus Road?
Fulham Manchester City Tampa Bay Rowdies Cork Hibernians 4. How many times did Bowles play for England?
None Five 10 15 5. QPR's best season while Bowles was there saw them finish runners-up in the old first division. What season was that?
1973-74 1974-75 1975-76 1976-77 6. Bowles became a professional footballer after hearing he could make more money doing it than which job?
Horse racing trainer Bookies' runner Publican Builder 7. What did Bowles do in Sunderland in 1973 which, in his words, "caused a riot"?
Celebrated in front of the Sunderland fans Dribbled past a player and then went back past him again Knocked over the newly-won FA Cup with a football Put a Sunderland shirt in the rubbish bin 8. What club did Bowles join after leaving QPR?
Carlisle Nottingham Forest Leyton Orient Brentford 9. Which band released a singe bearing Bowles's name?
The Horrors The Others Babyshambles The Cribs 10. What was the name of Stan Bowles's 1996 autobiography?
Stan Bowles: The Maverick Stan Bowles: The Playboy of Loftus Road Stan Bowles: The One and Only Stan Bowles: The Autobiography
-
Guardian
-
QPR Video from September 1972: Just two weeks after Stan Bowles Joined QPR, showing his brilliance